In a startling development, the ongoing drama of the protection of former President Donald J. Trump took a turn on Thursday with the arrest of a court employee after she attempted to approach Trump during the trial, disrupting the proceedings.
According to The New York Post, a woman, identified by a court spokesman as an employee of the court, approached the former President as he sat at the defense table during his civil fraud trial in New York and had to be led out of the courtroom by officers and was later charged with contempt of court.
As the woman, identified by Gateway Pundit as Jenny Hannigan, was led away, she could be heard screaming, "Help me!" and "Save me!" according to a source within the courthouse, the Post reported.
 "Disrupted the session, stood up, and walked towards the front of the court, shouting at Trump, indicating that she wanted to assist him," a court spokesman Lucian Chalfen said.
Chuck Callesto reported via X, "The disruption occurred just before noon when Hannigan stood up and walked toward the front of the courtroom while addressing Mr. Trump. Although a reporter within the courtroom did not hear Hannigan yell, she was later observed speaking loudly in the hallway after being escorted out. Jenny Hannigan, 37, who resides in Baldwin, NY, serves as a secretary for a judge in Queens."
REPORT: Court employee ARRESTED after trying to approach Trump at NYC civil fraud trial..

New York State Court Employee Arrested for Disrupting Donald Trump's Trial.

In a surprising incident during former President Donald Trump's ongoing civil fraud trial in lower Manhattan, a… pic.twitter.com/cqodDf8rqB

— Chuck Callesto (@ChuckCallesto) October 19, 2023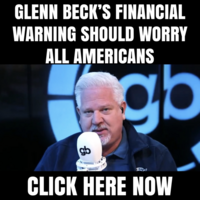 The Associated Press reported that Hannigan expressed a desire to assist Trump. The wire service noted that she was recorded by NBC telling court officers, "You're scaring me, and I have a right to be here. I'm an American citizen, and I'm also a court employee. I'm also just here to support Donald Trump."
She told the officers that she was "peacefully watching this proceeding" and insisted that she had complied when a court officer instructed her not to cause "any more problems."
She has reportedly been placed on administrative leave and has been barred from entering a New York State court pending an investigation.
Seemingly unaware of what transpired outside the courtroom Trump asked before departing the building "Who got arrested? We didn't know anything about it."
"You know who should be arrested? The attorney general for what she's doing," Trump continued.
He added, "We have no rights whatsoever, any company coming to New York would be crazy because it's a setup, it's a rigged trial," further noting, "It's a rigged trial. And we have a hostile group of people. We have a very hostile judge. I hate to say that we have a hostile judge."