Elon Musk's ongoing war with the New York Times escalated overnight after users noticed the newspaper's account on X had its gold verification badge removed, a change that sources say was unexpected and was not explained by Musk.
Following Musk's acquisition of the platform once known as Twitter, legacy accounts for the Times and other mainstream media outlets were granted the gold badge, a designation that separates official accounts from dozens or hundreds of imposters. The removal of the Times' badge comes days after Musk accused the paper of supporting "calls for genocide" around the Israel-Hamas conflict.
"[I]f ever there was a time to cancel that publication, it is now," he added.

A recent dispute over which side in the war was responsible for bombing a hospital in Gaza led the Times to originally run a headline accusing Israel and citing only Palestinian sources. Evidence later uncovered by Israel and verified by U.S. intelligence arms indicated the explosion was caused by a misfired rocket by Hamas. The revelation led the Times to readjust its headline multiple times.
BREAKING: NEW YORK TIMES CHANGES HEADLINES 3 TIMES AFTER ISRAELI PROPAGANDA- ZIONIST CONTROL OF THE MEDIA

"Israel strike KILLS hundreds in hospital"

Then

"At least 500 dead in STRIKE on Gaza hospital"

Then

"At least 500 dead in BLAST at Gaza hosptial" pic.twitter.com/5JVgMyMtZR

— Sulaiman Ahmed (@ShaykhSulaiman) October 17, 2023
Days after Musk called for the Times' cancellation, X implemented a five-second delay on users' access to Times articles through his platform. Sources told The Washington Post that the Times' traffic from X is down 50 percent since August. Musk claimed the change was made to encourage users to stay on X rather than clicking through to other sites.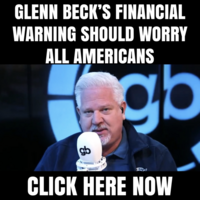 The changes come as part of a broader campaign the business entrepreneur has waged against media outlets who have characterized his takeover and reformation of X as a right-wing coup that has compromised their ability to report without interference by fake accounts. Others have accused him of helping to proliferate racism on the platform, a charge he has denied.
Challenged by one user to explain his attack on the free press, Musk replied, "'Real journalists' lmaooo."
"Real journalists" lmaooo

— Elon Musk (@elonmusk) October 18, 2023
In April, NPR became the first mainstream media outlet to end its use of X, then Twitter, after Musk slapped the outlet with a "state-sponsored media" label normally used to identify media outlets with ties to community or oligarchic governments such as China or Russia. NPR has since returned to the platform.
In response, Musk has encouraged more conservative reporters like Tucker Carlson to take advantage of his looser rules around content, a change which has helped vault Carlson above the ratings of Fox News, his former employer, on multiple occasions.