Federal prosecutors have uncovered a sophisticated high-end brothel network operating in Greater Boston and eastern Virginia. The network was frequented by a range of high-profile clients, including elected officials, doctors, and military officers.
The U.S. Attorney's Office for Massachusetts announced the arrests connected to this network, which operated out of luxury apartments in Cambridge and Watertown, Massachusetts, as well as in eastern Virginia.
The brothel offered a menu of predominantly Asian women and services for meet-ups at these rented luxury apartments. The network was described as being built on secrecy and exclusivity. Three individuals, Han Lee of Cambridge, Massachusetts; James Lee of Torrance, California; and Junmyung Lee of Dedham, Massachusetts, have been charged with prostitution-related offenses.
Authorities have not disclosed the identities of the clients but noted that the clientele spanned a wide range of professions. The investigation is ongoing, and more details may emerge as it progresses.
Authorities say they were advertising women for commercial sex via at least two different websites on the internet, under the guise of professional nude photo shoots. Text exchange with alleged customer below. @nbc10boston pic.twitter.com/BQTJZjTaPZ

— Abbey Niezgoda NBC10 Boston (@AbbeyNBCBoston) November 8, 2023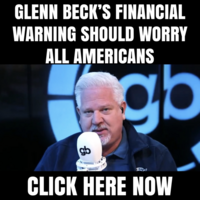 The women involved in the ring, most of whom are of Asian descent, are still being investigated to determine their origins.
"This commercial sex ring was built on secrecy and exclusivity, catering to a wealthy and well-connected clientele, and business was booming until today," said U.S. Attorney for Massachusetts Joshua Levy.
"Sometimes it rates between $350 and $600 an hour. The menu included photographs of the various women who were available that day. The defendants then directed the sex buyers to various apartments in Watertown and Cambridge in Virginia where they engaged in commercial sex. According to the charging documents, the buyers who made up this ring hail from an array of professions."
"They are doctors, they are lawyers, they are accountants, they are elected officials, they are executives at high-tech companies and pharmaceutical companies, they are military officers, government contractors, professors, scientists. Pick a profession they are probably represented in this case."
The authorities are also trying to identify potentially hundreds more customers who have not yet been identified. The investigation began with a tip from local law enforcement last summer and involved surveillance, phone records, customer interviews, and other investigative methods.