Republican Washington State Senator Jeff Wilson has been placed under arrest by police in China after he arrived at the Hong Kong airport with a revolver in his carry-on luggage missed by TSA in Portland, Oregon.
According to a statement posted on the Senator's website, Wilson was arrested on Friday after he discovered the pistol in his luggage and reported it to the airport authorities in Hong Kong. He was subsequently charged with the possession of an unregistered firearm and posted bail, securing his release on Sunday.
The Republican lawmaker is reportedly on a five-week personal vacation with his wife at his own expense and that trip will be interrupted further by a hearing to be held on Oct. 30th in Hong Kong.
Wilson said,
"It was an honest mistake, and I expect the situation to be resolved shortly."
The statement from his office clarified, "Wilson said he did not realize his pistol was in his briefcase when he passed through airport security in Portland, and baggage screeners failed to note it. Wilson said he discovered the weapon mid-flight between San Francisco and Hong Kong, when he reached into his briefcase for a piece of gum, and felt his unloaded revolver inside. When the plane landed, he immediately went to customs officials and called their attention to the issue."
Washington state Senator Jeff Wilson was arrested in Hong Kong for carrying a gun that was not registered in the city. Wilson said he did not know the pistol was in his briefcase when he passed through airport security in Portland. https://t.co/BaTGtpZXxS

— KOMO News (@komonews) October 24, 2023
KOMO News reported that following a Monday hearing at the Shatin Magistrates' Courts, Wilson was required to surrender his travel documents, citing a Hong Kong publication, The Standard. His hearing will take place at the West Kowloon Magistrates' Court. The Washington outlet noted that under Hong Kong law, it is illegal to carry an unlicensed firearm and a conviction could lead to a $12,800 fine and up to 14 years in prison. According to the court website though, the courts typically impose a minimum 2-year sentence.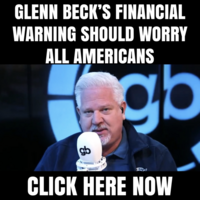 The Senator's office noted that though his pistol is not registered in Hong Kong, he is properly registered in Washington with a concealed-carry license.
Wilson and his wife were slated to visit  Thailand, Cambodia, and Malaysia during their trip and the legislator said he hopes to resume his itinerary once the legal matter is resolved.
A TSA spokesman told Fox News that the agency which governs baggage handling at all U.S. airports is aware of the situation and has launched an investigation. "Firearms are not permitted in the secure area of airports and represents an expensive mistake for those who are stopped at checkpoints with firearms in their possession," the spokesperson said. "The penalty for bringing a firearm to a TSA checkpoint may be as high as $15,000, and those stopped are ineligible for TSA PreCheck for up to five years."
It is unknown as of this report whether Wilson will face charges upon his return to the U.S. as indicated by the TSA statement.