Israeli Prime Minister Benjamin Netanyahu met with troops along the front line and vowed to imminently begin the "next step," which is widely believed to be a ground invasion. In the wake of the deadly, Hamas-led terrorist attacks that have left more than 1,300 Israelis dead, Israel has activated more than 300,000 reservists and ordered civilians in northern Gaza to evacuate the area in under 24 hours.
Netanyahu previously told President Biden that the nation has "no choice" but to launch a ground invasion after the attacks. The operation is expected to be greater in intensity than previous incursions into the Gaza Strip, as Israeli officials have stated that they will be seeking the complete dissolution of Hamas.
The Israeli Defense forces have already responded to the attacks with a devastating air campaign targeting Hamas leadership, weapons depots, safe houses, and tunnel networks. Palestinian authorities have reported that more than 1,000 militants and civilians have been killed as a result of the strikes. IDF ground forces have also completed limited ground incursions into Gaza territory in efforts to rescue hostages and recover bodies.
According to Israeli news outlet Channel 12, the wider ground invasion is expected to begin this evening.
The report comes after Netanyahu visited frontline troops on Saturday and indicated that Israeli counterattacks were set to escalate in intensity. "With our fighters in the Gaza Strip, on the front line," Netanyahu posted on X. "We are all ready."
Benjamin Netanyahu:

"With our fighters in the Gaza Strip, on the front line. We are all ready." pic.twitter.com/c7u8JtwR8L

— Citizen Free Press (@CitizenFreePres) October 14, 2023
In a video attached the post, Netanyahu asked troops if they were ready for the next step. "The next stage is coming," he said without indicating exactly what that step would be.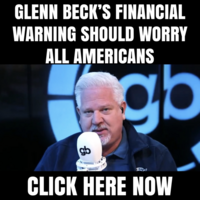 Israel has activated roughly 360,000 reserve troops in anticipation of the potential ground incursion. Civilians in northern Gaza — which is populated by roughly 1.1 million people — were warned that they should move south within 24 hours, corresponding to 4:00 p.m. local time on Saturday.
This is a developing story.