U.S. Rep. Jamaal Bowman (D-NY) pleaded guilty just one hour after criminal charges were filed Wednesday as a result of a bizarre incident last month in which the Progressive Caucus member pulled a fire alarm near an exit to the Cannon Building on Capitol Hill.
The charge — a misdemeanor count of falsely pulling a fire alarm — carries a maximum sentence of six months in prison. But according to a report from Axios, Bowman was able to negotiate a plea agreement with the D.C. Attorney General's Office that will see him avoid jail time.
In exchange for his guilty plea, Bowman will be ordered to write a formal apology letter in addition to paying a fine of $1,000. He will also be subjected to a three-month probation agreement, after which the charges will be dropped so long as he abides by the terms of the deal.
"I am responsible for activating a fire alarm, I will be paying the fine issued, and look forward to these charges being ultimately dropped," Bowman said in a statement, Axios reported.
JUST IN: Capitol Police release photo of NY Rep. Jamaal Bowman pulling a fire alarm to suspend Congress and "disrupt an official proceeding" pic.twitter.com/o21CHuTJRN

— Kyle Becker (@kylenabecker) September 30, 2023
The bizarre incident occurred just hours before lawmakers were set to vote on a continuing budget resolution to avoid a government shutdown. "I am embarrassed to admit that I activated the fire alarm, mistakenly thinking it would open the door. I regret this and sincerely apologize for any confusion this caused," Bowman said at the time.
After the vote, both the House Sergeant at Arms and the Capitol Police requested that Bowman speak with them to explain what happened. "I want to be very clear, this was not me, in any way, trying to delay any vote," Bowman said. "My hope is that no one will make more of this than it was."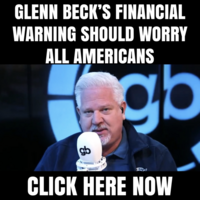 On Wednesday, a spokesman for the Capitol Police told NBC News that it had presented a probable cause arrest warrant to the D.C. Attorney General's Office.
In a charging affidavit released Wednesday, an investigator stated that Bowman could be seen pushing multiple doors that would not open before looking at the fire alarm and, "upon seeing it, he reached out and pulled the fire alarm down."
Bowman could also be seen "jogging" past uniformed Capitol Police officers without saying anything about the alleged accidental alarm activation, further review of security camera footage found. The affidavit further stated that the building was evacuated for roughly 30 minutes before re-opening.
"Our agents gathered all the evidence, packaged it up, and sent the entire case with charges to prosecutors for their consideration," U.S. Capitol Police said in a statement.
Bowman's team provided a bizarre explanation in the immediate aftermath of the incident, telling an Axios reporter that the congressman "did not realize he would trigger a building alarm." Bowman, a former school principal, later claimed that he thought pulling the alarm would open the door while he was rushing to the vote.
House Republicans have questioned Bowman's claims that the evacuation was triggered by an "accident," with many calling for his expulsion.
Rep. Marjorie Taylor Greene (R-GA) called for Bowman to be prosecuted for Obstruction of an Official Proceeding, which is the most common charge that has led to prison time for January 6 defendants. Hundreds of people with no criminal records have been sentenced to lengthy prison terms for brief strolls through the Capitol after pleading guilty to or being convicted of the same charge.