New information gathered from sources close to the younger Biden has led to suspicions that Huter Biden might just have another laptop yet to be revealed.
An editor for New York Magazine, Andrew Rice, made this averment when he was featured on CNN on Monday. Rice also recently wrote about Hunter's laptop scandal.
On the CNN show, a clip of Hunter Biden with CBS news was shown to Rice. In this clip, Hunter said that the abandoned device, which was usually linked with him, might belong to him but refused to say specifically if it belonged to him or not.
Rice's assertation after being shown this clip was in relation to the fact that Hunter is known to be battling drug abuse for years now.
My latest for @NYMag, with co-writer extraordinaire @Olivianuzzi, is the crazy, can't-make-it-up story of Hunter Biden's laptop. It's about political families, foreign money, information warfare and what happened to a man after his life was totally exposed https://t.co/eYJpB27GGn

— Andrew Rice (@riceid) September 12, 2022
Rice said, "I think that if you accept the fact that Hunter Biden was a person who was addicted to drugs, alcohol, other substances who was going on a sort of journey of self-destruction during this time period, you know, it's fully plausible to think that he might've misplaced an object and not necessarily know what happened to it."
The journalist added, "In fact, people close to him have propagated the idea that perhaps actually there's a second laptop out there that it might actually trace back to, which goes back to the general point that Hunter Biden was capable of losing more than one laptop that potentially contained devastating information about himself in this time period in his life."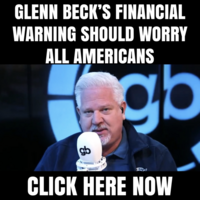 The scandalous laptop, supposedly Hunter's property, was taken to a repair shop in Delaware in 2019 for reparations. According to the shop owner John Pual Mac, Hunter never returned to get the laptop after dropping it off, and the FBI later retrieved it. It was said to contain sensitive information relating to Biden's business and personal life.
A forensic expert Konstantinos Dimitrelos was called to conduct a forensic examination of a hard drive copy. Dimitrelos is a former Secret Service agent who has given several testimonies as an expert in different matters and levels. After running a check on the device, he found no evidence to suggest that the hard drive had been hacked on manipulated. 
Following the 2020 elections, the younger Biden revealed that he was being investigated for his taxes. He is also reported to be under investigation for possible money laundering. More so, he is undergoing investigations for violating the foreign lobbying laws under the Foreign Agents Registration Act. 
Hunter said last year that he would be cooperating with the investigations and was certain that his name would be cleared soon. As the President's son, it is only expected that he would truly believe so. 
Unfortunately for him, the Federal prosecutor, Attorney David Wess, appointed by the former President in 2018, is in charge of Hunter Biden's criminal investigations. The President's son certainly would not be getting away easily this time.