In a week marked by heightened tensions, U.S. bases across the Middle East have come under a series of attacks, believed to be orchestrated by Iran-backed militants. This escalation has prompted a stern response from U.S. Secretary of State Antony Blinken.
In an address to the United Nations on Tuesday, Secretary Blinken highlighted the longstanding allegations of Iran's support for extremist groups in the region, including Hamas, Hezbollah, and the Houthis. Pointing out their continued assaults on Israel, he stated, "Iranian leaders have routinely threatened to wipe Israel off the map."
Drawing attention to recent assaults against U.S. personnel in Iraq and Syria by suspected Iran-backed groups, Blinken reinforced the U.S. position, declaring, "The United States does not seek conflict with Iran." However, he warned that any attack on U.S. personnel would be met with a swift and decisive response.
In a plea for regional stability, Blinken urged the Council members, "Tell Iran, tell its proxies, in public, in private, through every means. Do not open another front against Israel in this conflict. Do not attack Israel's partners."
A Pentagon spokesperson announced on Tuesday that U.S. forces in the Middle East faced a total of 13 attacks in the past week. Air Force Brig. Gen. Pat Ryder provided a breakdown: U.S. troops in Iraq were targeted 10 times, while those in Syria faced three separate incidents. These attacks utilized rockets and one-way drones.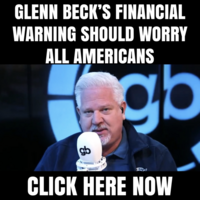 A senior defense official, in a briefing held on Monday, indicated expectations of a "significant escalation" in such attacks. The same official added, "There's Iranian fingerprints all over it," alluding to Iran's alleged involvement, according to Fox News Digital.
Israel's conflict with Hamas has entered its third week following the terror group's offensive that began on October 7.
The death toll has been staggering. Over 6,400 people have reportedly died on both sides of the conflict. This includes at least 1,400 Israeli civilians and soldiers, along with 33 Americans. The Hamas-run Gaza health ministry reports at least 5,087 Palestinian casualties in Gaza and the West Bank, with over 15,270 injured. At least 10 Americans are among the estimated 222 individuals currently held captive by Hamas.
Israel's military forces are positioned for a possible ground assault on Gaza as the nation waits for the next move. Iran and its Lebanese proxy, Hezbollah, have issued threats to intervene, further complicating the situation. The world now faces the challenge of preventing the already devastating conflict from escalating even further.