A new report released Monday has revealed that the Internal Revenue Service under the Biden Administration launched an audit investigation into the American Accountability Foundation's tax-exempt status after the organization reported on President Joe Biden's nominees.
According to The Daily Caller, the IRS has requested that the Foundation turn over its internal financial records, and communications including meeting notes, published materials, and newsletters citing a letter obtained by the outlet.
Two items mentioned in particular by the IRS were:
"Correspondence files, emails, and information posted on a website that relates to current public elected officials.

Breakdown of the $65,000 paid in media fees and the specific issue(s) that were being addressed for each media fee that was paid."
The foundation which is an avowedly conservative non-profit organization, that was approved for tax-exemption in 2021 has made the allegation that the investigation has been launched in a retaliatory action against it by Biden for the Foundation reporting on multiple Biden nominees who have subsequently withdrawn from consideration.
AAF President Tom Jones said.
"This sudden request by the IRS is not random. The IRS is demanding '[c]orrespondence files, emails and information posted on a website that relates to current public elected officials' – clearly a sign that they are targeting our research and education activities. It's a deliberate attempt to punish and suppress AAF's activities. It is surely no coincidence that AAF—the very organization that exposed the weaponization of the IRS—is now the target of it."
In a statement posted as a pop-up on its website, the AAF accused Sen. Sheldon Whitehouse (D-RI) of instigating the investigation against it writing, "Because of our success in frustrating the liberal agenda, the Radical Left is coming after us now. Senator Sheldon Whitehouse pressed the DOJ, IRS, and its 87,000 new IRS agents to target the American Accountability Foundation because we're defending American rights—and winning. We've been hit with a politically motivated IRS investigation to slow us down, so that the Biden administration can continue to entrench its ideologues in office."
In a post to X, the group explained, "The American Accountability Foundation has exposed numerous Biden nominees, and it published emails showing that Sen. Sheldon Whitehouse, D-R.I., had encouraged the IRS to target conservative organizations, including AAF, for extra scrutiny and investigation."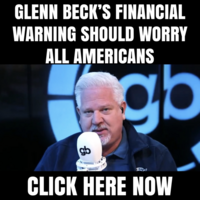 🚨BREAKING: THIS IS A BOMBSHELL

"The Internal Revenue Service has moved to audit a conservative group that has exposed the radicalism of some of President Joe Biden's nominees to senior administrative posts, and in so doing, led him to withdraw their candidacies.

The American… https://t.co/92Kif4RLlN

— American Accountability Foundation (@ExposingBiden) November 6, 2023
Speaking to the Daily Signal in an emailed statement the group shared Jones said, "Senator Whitehouse has repeatedly called for the IRS to investigate AAF—by name. Attacking groups like ours has been a priority for Senator Whitehouse and it appears the Biden admin has heeded his calls"
IRS spokesman Anthony Burke responded to The Daily Signal in a phone interview claiming that the IRS doesn't launch audits for partisan reasons. He said, "Under the federal tax law, federal employees can neither confirm nor deny that a particular organization is or is not being audited. We're precluded from disclosing tax return information."
The Treasury Inspector General for Tax Administration disagreed however in 2013 after the IRS Targeting Controversy under President Obama caught national attention.
The Inspector General found, "The IRS used inappropriate criteria that identified for review Tea Party and other organizations applying for tax-exempt status based upon their names or policy positions
instead of indications of potential political campaign intervention."
"Whether it is Gigi Sohn at the FCC, David Chipman at the ATF, Saule Omarova as Biden's bank czar, there are numerous people who have been exposed because of AAF's work," Jones told the outlet
"Apparently, the administration has decided they want to stop that by weaponizing the IRS against us."
Tyler O'Neil writing for Daily Signal noted to X, "REMINDER: In 2017, the DOJ settled two IRS targeting cases, one involving the IRS paying $3.5M to 428 conservative groups who claimed they were targeted under the Obama admin."
The IRS is already in hot water with the Republican-led House of Representatives as Trending Politics reported in July, Representatives David Schweikert (R-AZ) and Jason Smith (R-MO) demanded answers after the agency mass-shredded over 30 million documents in March 2021.