Ivanka Trump has been ordered to testify in the ongoing civil fraud case against former President Donald Trump and the Trump Organization. The decision was made by Judge Arthur Engoron, who ruled that Ivanka, despite having left her Trump Organization job in 2017 and moving out of New York, still possesses relevant information crucial to the case.
The lawsuit, led by New York Attorney General Letitia James, alleges that the former president exaggerated his wealth on financial statements provided to banks and other entities to secure loans. The Trump family and the Trump Organization deny these allegations, and the former president has labeled the trial a politically motivated "sham."
Ivanka Trump's involvement in the case has been a point of contention. Initially dismissed as a defendant due to statute of limitations issues, her lawyers, along with defense attorneys, argued against her testifying. They contended that she should not be burdened further since she was already dismissed from the case.
The legal representatives of the state assert her central involvement in several events under examination in the trial, along with her sustained financial and professional connections to the Trump Organization. In response, the AG's office highlighted that Ivanka, with her previous tenure in the White House, holds critical information pertinent to their investigation.
"While no longer a Defendant in this action, she indisputably has personal knowledge of facts relevant to the claims against the remaining individual and entity Defendants. But even beyond that, Ms. Trump remains financially and professionally intertwined with the Trump Organization and other Defendants and can be called as a person still under their control," was the argument presented by the AG in a legal document.
Judge Engoron, siding with the state, highlighted documents that indicate Ivanka's ongoing business connections in New York, including property ownership. He stated, "Ms. Trump has clearly availed herself of the privilege of doing business in New York," according to AP News.  The office expressed its intention to interrogate her regarding Trump's previous hotel in Washington, D.C., highlighting her gains from its sale.
"Ms. Trump remains under the control of the Trump Organization, including through her ongoing and substantial business ties to the organization," stated the AG. They further pointed out, "She does not seem to be averse to her involvement in the family enterprise when it involves receiving profits from the OPO (hotel) sale, the Trump Organization covering her and her company's insurance, overseeing her domestic workers and credit card expenses, leasing her apartment, or even footing her legal bills in this case. It's only when she's confronted to account for such engagements that she denies any affiliation."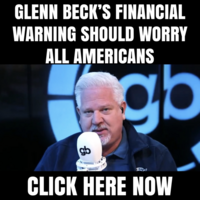 The judge has set her testimony date post-November 1, allowing her legal team time for potential appeals.
The Office of the Attorney General is intent on interrogating Ivanka concerning the past hotel venture of Trump in Washington, D.C., which she is said to have benefited from. The AG's position is straightforward: although Ivanka might have detached herself from certain facets of the Trump Organization, she continues to be financially entangled, reaping gains from multiple business endeavors.
Donald Trump Jr. and Eric Trump, siblings of Ivanka, are anticipated alongside their father to provide testimony in the ongoing case. The primary accusation is that Trump exaggerated his asset values in financial documents to secure better loan and insurance terms. The trial keeps drawing notable media coverage, with a high level of anticipation for the testimonies from crucial members of the Trump family.