The federal case against former President Donald Trump alleging interference in the 2020 election is starting to crumble as special counsel Jack Smith on Tuesday dropped a key subpoena asking for documents related to the president's fundraising efforts at the time.
The Washington Post reports that Smith is scaling back his flurry of subpoenas seeking to ascertain whether President Trump attempted to raise money off allegations that President Joe Biden stole the 2020 election. The latest move ends part of Smith's inquiry into Save America, a political action committee controlled by Trump which spent heavily on attorneys contesting the outcomes of the election in key swing states including Georgia where the Republican faces a separate state level investigation alleging election interference.
Save America was in the process of gathering responsive documents when it was informed that Smith's demand was dropped, according to two people familiar with the matter. Spokespersons for Save America and the special counsel's office declined to comment.
While it is not unusual for federal investigations to cast a wide net, the pullback suggests that Smith is growing cautious about his ability to tie President Trump's powerful fundraising machine to allegations that he pressured state officials to accept slates of alternate delegates and challenged the tabulation of votes by voting machines. The original indictment against President Trump does not list Save America as a co-conspirator.
The president's PAC was founded in the wake of the 2020 election and quickly raised over $100 million to launch a litany of lawsuits in states like Georgia, Arizona, and Michigan, all of which were eventually dismissed. Save America continues to raise funds to support President Trump through his four criminal indictments as well as his civil real estate trial in New York. The firm has paid a staggering $37 million to more than 60 law firms since January 2022, though President Trump has offset the expense by raising equally astonishing sums from donors who see the cases against him as politically motivated hit jobs by Democratic prosecutors or Smith, an appointee of the Biden Justice Department.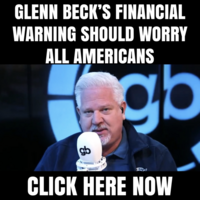 Smith, meanwhile, must contend with the weight of his own cost to battle President Trump in court. Experts believe he is on pace to spend $25 million in just one calendar year for the federal election interference case. Smith is also bringing a case against the president alleging he mishandled classified documents.