Justice Arthur F. Engoron, presiding over former President Donald Trump's bank fraud trial in New York, ordered Trump to testify regarding an insult directed at the judge's law clerk and then fined Trump for the comment.
On Tuesday, Trump held a press conference outside the courtroom, criticizing a "very partisan" individual sitting next to the judge. This was believed to be a reference to attorney Allison Greenfield, who advises Engoron on the case. Following this, Engoron warned Trump's legal team of a potential violation of a previously imposed gag order.
Following a brief testimony, Engoron stated, according to The Daily Beast, "As the trier of fact, I find that the witness is not credible, that he was referring to my law clerk, who is sitting much closer to me, who doesn't have a barrier. I hereby fine you $10,000, which is on the liberal side, to be paid within 30 days."

The defense argued that Trump was referring to his former lawyer, Michael Cohen. However, Engoron later ordered Trump to the witness stand to clarify his comments. During this testimony, Trump maintained that he was referring to the judge's law clerk as a "partisan democrat." Engoron, not convinced by Trump's explanation, subsequently issued the fine.
On October 3, Judge Engoron issued the gag order against Trump after the 45th President blasted Engoron's law clerk in public comments to the press and on social media. Engoron told the Trump legal team on the second day of the ongoing fraud trial, "Consider this statement a gag order on all parties with respect to posting or publicly speaking about any member of my staff."
The Judge took issue in particular with a post by Trump to Truth Social that was critical of Engoron's principal law clerk Alison Greenfield, sharing an image of her with Senate Majority Leader Chuck Schumer (D-NY).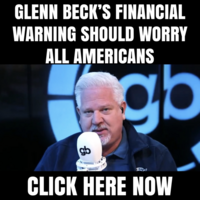 He wrote in a now-deleted post, "Schumer's girlfriend, Alison R. Greenfield, is running this case against me. How disgraceful! This case should be dismissed immediately," according to Law and Crime.
Outside the courthouse, Trump called attention to the post, telling the gathered reporters that the connection between Schumer and Greenfield proved the trial to be a "witch hunt."
"You saw what was just put out about Schumer and the principal clerk. That is disgraceful," he told the press, adding that the trial is "rigged" and "fraudulent."
CNBC reported that the Trump campaign later sent out an email criticizing Engoron at length as a "Far-Left Democrat," attaching a litany of news outlets' reports on the Judge's extensive Democrat connections and political bias. Trump added that New York Attorney General Letitia James, whom he has sharply criticized for her blatantly political prosecution of his family, "should probably be dismissed also."
This incident follows a series of legal challenges for Trump. Two weeks ago, U.S. District Judge Tanya S. Chutkan also imposed a limited gag order on Trump ahead of his trial for alleged election interference. This order prohibits Trump and his legal team from making public comments targeting special counsel Jack Smith, Judge Chutkan's staff, or other court personnel.