A woman who allegedly appeared on video stuffing ballots into an absentee ballot box is refusing to talk, and a Connecticut judge has ordered a new Democratic primary as a result of the malfeasance, saying the sheer number of tampered ballots throws the results of the original election into question.
Wanda Geter-Pataky, vice chair of the Bridgeport Democratic Town Committee and a supporter of one of the candidates for mayor, exercised her Fifth Amendment right in court multiple times upon being asked if she was the person on video shown stuffing "hundreds of absentee ballots" into a drop-box in the run-up to the September 12th primary.
Under Connecticut law, voters using a collection box must drop off their completed ballots themselves, or designate certain family members, police, local election officials, or a caregiver to do it for them.
The Gateway Pundit attached the following video to its reporting:

"The volume of ballots so mishandled is such that it calls the result of the primary election into serious doubt and leaves the court unable to determine the legitimate result of the primary," Superior Court Judge William Clark wrote in his ruling, adding that the videos "are shocking to the court and should be shocking to all the parties."
Geter-Pataky is a supporter of incumbent Bridgeport Mayor Joe Ganim, and on Wednesday the attorney for his Democratic opponent John Gomes said the security footage their campaign obtained shows unequivocally the election tampering requires a second election. Ganim was originally declared the winner.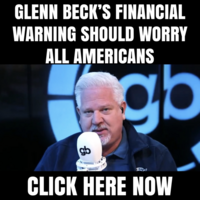 "The video evidence, exhibits and testimony prove election fraud on a scale not seen in Connecticut – or anywhere else in the country – in recent history. Not only does the record prove election tampering, it was caught on video," Gomes' lawyers had written in a legal brief. They noted Gomes identified "multiple violations" of absentee ballot violations, including "hundreds of absentee ballots" cast by "party operatives," which show the reliability of the primary results to be "seriously in doubt," according to NBC CT.
Lawyers for the city of Bridgeport, however, contended that "not one voter" complained about having their ballot harvested and asked Judge Clark to let the results of the original election stand.
The State Elections Commission has launched a separate investigation of the incident.
Mayor Ganim was convicted of corruption during his first term in office but won his job back upon release from prison. He denies any knowledge of the alleged wrongdoing.