Two defendants in the beating death of 17-year-old Akron teenager Ethan Liming were acquitted of involuntary manslaughter on Monday after nearly three days of jury deliberations. Deshawn Stafford Jr., 21, and his brother Tyler Stafford, 20, were initially charged with murder, though a grand jury in Summit County issued lesser charges.
Liming was beaten to death on June 2, 2022, not far from the basketball courts at the LeBron James-funded "I Promise School" in Akron, Ohio. Liming and his friends were playing with a water pellet gun, which they used to spray the Stafford brothers. A fight then ensued, which led to Ethan's death.
The Summit County Medical Examiner's Office found that the teen's death was caused by blunt force trauma to the head and his death was classified as a homicide.
"We were told that the males on the basketball court were playing basketball recreationally, so not seemingly bothering anyone at least at that point," Lt. Michael Miller said in an interview with ABC Cleveland last year. "The victim [Liming] and/or the group that was with him – there a total of four inside the vehicle that they arrived in. And again, whether the suspect half-approached the car or members inside the car got out, but we do know in short order that…a fight ensued. And during that fight, the victim [Liming] was grounded – knocked to the ground – and then those significant injuries, etc. happened."
Bill Liming, Ethan's father, said that his son was trying to break up the fight when he was killed. "Teenagers were being teenagers, and I don't want to say too much about the investigation," Bill Liming said. "But apparently, some of his friends who were with him were fooling around in the parking lot, and some other people didn't like it, and they went running back to Ethan's car where he and his other friend were."
Mr. Liming then described the altercation itself. "Ethan still thought it was horseplay when he got out of the car and was trying to tell people, 'It's relaxed. It's just a joke. It's a joke.' And the individuals didn't like that," Liming said. "One individual attacked him. Ethan still tried to tell them it's just a joke. And then another individual came up behind them, struck him in the head. He was fighting back for his life. The detective told me that, 'Your son fought for his life.' It was not over like it was like a single punch, he fell down and hit his head. That's not what happened…he was fighting for his life. And then a third individual came up behind him and they overwhelmed them and they knocked him out on the ground."
Liming's friends attempted to move him while he was still breathing, but the Stafford brothers reportedly stopped them. "His friends tried to help him and they drove them away eventually — not before calling 911. They called, they tried to get help for him," Bill Liming said. "And when they couldn't catch the one child that ran across a parking lot, they came back and finished my son off."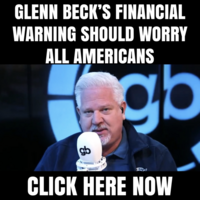 The Stafford brothers initially faced murder charges, but a Summit County grand jury ultimately indicted them on lesser charges of manslaughter.
DeShawn Stafford was found guilty of assault and aggravated assault while a mistrial was declared on one count of involuntary manslaughter. Tyler was found guilty of assault and not guilty of involuntary manslaughter.
A third man, Donovon Jones, 22, was arrested last year for his role in the beating. He had previously pleaded no contest to two counts of misdemeanor assault and was given a suspended sentence of 180 days, according to WKWC.
Sentencing for the Stafford brothers has been scheduled for October 26. They face a maximum of 2.5 years in prison.