A jury has come to a decision regarding the fate of Darrell Brooks, a man accused of driving his SUV into a crowd of people present at a Christmas parade in Waukesha, Wisconsin last year. This man is a total monster and absolutely deserves to have the book thrown at him for what he did.
According to the Conservative Brief, Brooks was convicted of six counts of first degree intentional homicide. The verdict was delivered after he gave a closing argument where he tearfully claimed that he had not intended to kill anyone. A likely story.
"What if the vehicle couldn't stop because of malfunction? What if the driver of the vehicle was unable to stop the vehicle? Because of that fact, what if the driver may have panicked? Does that make the driver in a rage and intent on killing people?" he stated during his closing statement.
He continued, "I've never heard of someone trying to intentionally hurt someone while attempting to blow their horn while attempting to alert people of their presence."
CNN then reported, "Waukesha County District Attorney Susan Opper rebutted Brooks' claims, saying he wants jurors to care about his family when other families in this tragedy will never be able to see their loved ones again."

"There are 68 victims in this case, folks. That's not an accident," Opper commented.
"Despite Brooks' claims of him not intentionally striking people with an SUV, Opper repeatedly told the jury there is overwhelming evidence showing Brooks was fully aware of his actions when he drove his SUV through a crowd of hundreds of people," CNN continued.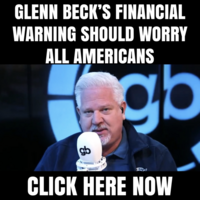 "He reached speeds of approximately 30 mph. That's intentional. He plowed through 68 different people, 68. How can you hit one and keep going? How can you hit two and keep going?" Opper went on to ask.
Opper then told the jurors in the case not to allow themselves to be distracted in their deliberations by Brooks' conduct during the trial.
JUST IN – Jury finds Darrell Brooks guilty on all six counts of first-degree intentional homicide in Waukesha Christmas Parade attack.

— Disclose.tv (@disclosetv) October 26, 2022
"You must not, not, not consider anything about Darrell Brooks other than his conduct in downtown Waukesha on the evening of November 21, 2021," Opper said in his statement to the jury. "Nothing he's done before that, nothing he's done since that. When you go back to that deliberation room, please obey Judge Dorow. Confine your comments to his conduct on November 21."
Back in September, the judge presiding over Brooks' case actually walked off the bench when Brooks was attempting to argue in his own defense.
"Waukesha County Circuit Court Judge Jennifer Dorow was supposed to decide on Tuesday if he could represent himself but, after a testy back and forth with the defendant, she left the courtroom," Conservative Brief reported.
"At this point, sir, I cannot grant the request because I cannot make a finding that you understand what's going on," the judge ruled.
"You can roll your eyes all you want," she said to Brooks. "So, I'm done. If need be, we can come back tomorrow."
Brooks needs to learn the definition of "personal responsibility." His actions during the parade hurt innocent people. There's no excuse he can offer that will make what happened okay. That's not how things work in the real world.
The jury reached the correct decision. Now let's hope the judge doesn't go easy on him during sentencing.