Anheuser-Busch InBev announced that Benoit Garbe, the company's US Chief Marketing Officer, will be resigning at the end of the year. The announcement comes amid a challenging phase for one of its flagship brands, Bud Light, which has witnessed a consistent decline in its market hold.
Garbe has been in this role for just over two years. Following his departure, Kyle Norrington, the company's U.S. Chief Commercial Officer, is set to take over as the head of the marketing department​​​​​​​​​​​​.
Throughout the year, Anheuser-Busch has experienced a significant drop in sales in the United States. The company reported a more than 13.5% decline in its third-quarter revenue in the U.S. The downturn in sales and market performance can be attributed in part to their marketing crisis involving Dylan Mulvaney that occurred earlier in the year, which has continued to impact the company​​.
"Today we announced key changes to our U.S. leadership team that reduce layers within our organization and better enable our top commercial leaders to drive our business and legacy forward," said AB InBev U.S. CEO Brendan Whitworth in a statement.
"These senior leadership changes will accelerate our return to growth as we continue to focus on what we do best— brewing great beer for everyone and earning our place in moments that matter."
In June the company's shares saw a wiping out of a staggering $27 billion in market value since the ill-advised campaign was launched​. Earlier this November, Anheuser-Busch reported another quarter of declining sales, marking a concerning trend for the company and its investors.
According to Fox Business, the beer's parent company saw its sales tumble further in the US market. This came as a shock to some industry analysts who had predicted a rebound for the company after a series of strategic marketing campaigns and product launches.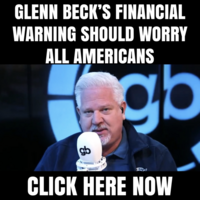 A snapshot of the company's Q3 earnings painted a grim picture, too: despite the aggressive efforts to revamp its brand image and introduce new product lines, Bud Light has struggled to regain its footing.

Several factors have contributed to the company's declining sales over the year, but the brand's fateful decision to partner with transgender influencer Mulvaney was certainly a key culprit. In the wake of that campaign, conservative boycotts kicked off a drastic dip in Bud Light's popularity, which has continued to persist.
However, not all of it has been bad news. In October, the UFC announced their partnership to promote Bud Light and Anheuser-Busch. CEO Dana White unveiled a $100 million multi-year sponsorship agreement with the pilsner brew, which will see the Bud Light brand promoted at arenas, events, and in nationwide advertising campaigns.
"Believe me, if you think that I got into this thinking that wouldn't happen, you're out of your mind," White said during the Power Slap 5 post-fight press conference.
"People are very opinionated about this. It's almost like through COVID. What did I say during COVID? Somebody's got to be first and there are reasons why I felt we could be first going through COVID. I knew that we would do it right. You know the story."
For now, the brewing giant faces an uphill battle in a rapidly changing landscape.