Allison Greenfield, the New York State law clerk who found herself at the center of a gag order issued yesterday against former President Donald Trump, has been revealed to have political affiliations of her own. Greenfield, previously a Democrat candidate, has also been a notable donor to local Democratic causes.
The controversy began when Trump took to his social media platform, Truth Social, to criticize Greenfield for a photograph she took with Democrat New York Sen. Chuck Schumer. In a post that has since been deleted, Trump referred to her as "Schumer's girlfriend" and insinuated that she was influencing the case against him, terming the situation as "disgraceful."
This public criticism led New York State Judge Arthur Engoron to issue a gag order, preventing Trump from making any further remarks about his staff. The order was a direct response to Trump's post on Truth Social, which Engoron deemed as a personal attack on a member of his team according to The Hill.
Further details reveal that Greenfield had political aspirations of her own. She ran in the Democratic primary for a Manhattan civil court judge seat in 2022. Her campaign was recognized by the Manhattan Democratic Party, which labeled her as one of the "most highly qualified" candidates.

Despite her qualifications, she only managed to secure two write-in votes in the June 2022 primary election for Democratic Judge of the Civil Court for the second municipal court district in New York City.
In addition to her political run, Greenfield's financial contributions to the Democrat Party have also come to light. Records indicate that she has donated thousands to local Democratic candidates and branches. Her most recent donation, as of May 2023, was a $250 gift to the Jim Owles Liberal Democratic Club, an LGBT branch of the Manhattan Democratic Party according to the DailyMail. In total, her contributions to the Democratic party amount to $4,366.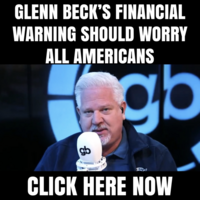 Yesterday Engoron issued a gag order against Trump after the 45th President blasted Engoron's law clerk in public comments to the press and on social media. Engoron told the Trump legal team on the second day of the ongoing fraud trial, "Consider this statement a gag order on all parties with respect to posting or publicly speaking about any member of my staff."
The Judge took issue in particular with a post by Trump to Truth Social that was critical of Engoron's principal law clerk Ashley Greenfield, sharing an image of her with Senate Majority Leader Chuck Schumer (D-NY).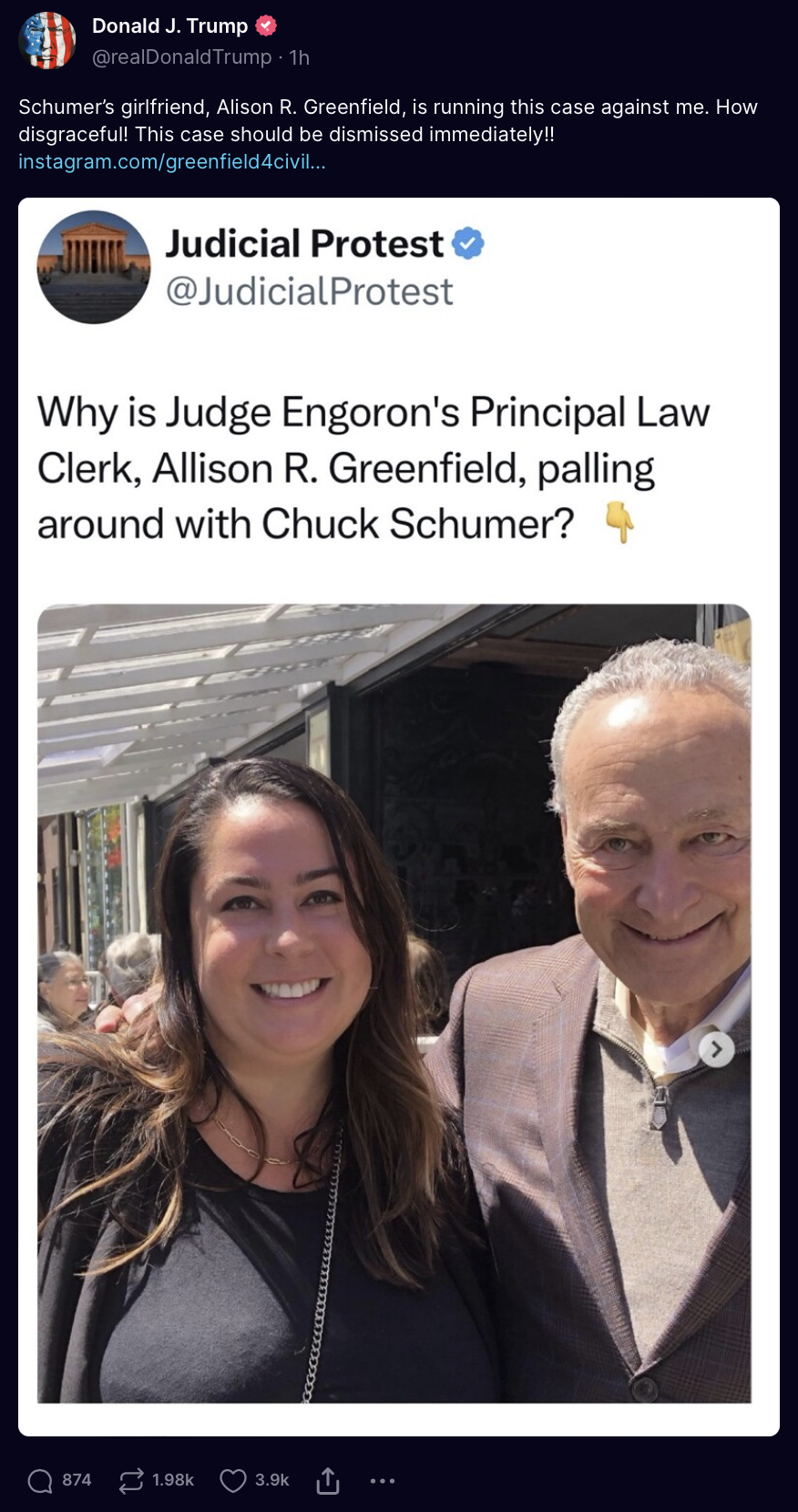 Outside the courthouse, Trump called attention to the post, telling the gathered reporters that the connection between Schumer and Greenfield proved the trial to be a "witch hunt."
"You saw what was just put out about Schumer and the principal clerk. That is disgraceful," he told the press, adding that the trial is "rigged" and "fraudulent." The trial, overseen by Judge Engoron, pertains to allegations of business fraud against Trump.
Trump has strongly criticized the judge's ruling that valued his Mar-a-Lago property at $18 million, in stark contrast to Trump's own valuation of $1.8 billion. This ruling is part of the civil case led by New York Attorney General Letitia James, accusing Trump and his company of misleading banks and insurance companies by overvaluing assets, thus exaggerating his net worth in official documents.