Shocking video footage has emerged from the predominantly Muslim Republic of Dagestan in Russia after mobs waving the Palestinian flag stormed an airport over reports of Israeli citizens arriving in the country.
Hundreds of residents in the Dagestani capital of Makhachkala — a region that was marked by a brutal insurgency against the Russian government in the 1990's — stormed the local airport in an attempt to locate a plane that was reportedly carrying passengers from Tel Aviv.
Members of the mob shouted "Allahu Akbar" and waved Palestinian flags as they charged through the airport's lobby. They then broke down closed doors and demanded that staff members give them the location of the Israelis.
The flight from Tel Aviv landed at 7:17 p.m. local time, according to the airport's website, after which the protesters stormed into the airport.
The crowd eventually made their way to the tarmac where they attempted to board a small plane. In one video, a man was seemingly singled out as a "suspected Jew" and ordered to hand over his passport. The man told the mob that he was Uzbek, but some in the crowd did not seem satisfied.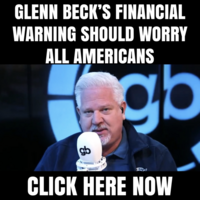 Some of the signs held by the crowd read ""Child killers have no place in Dagestan" and "We are against Jewish refugees."
According to a report from the Moscow Times, the crowd stopped several cars outside Makhachkala's airport to check drivers' personal information.
The unrest was reportedly stirred up after a Telegram channel alerted its followers about the flight from Tel Aviv and urged them to block its entry into Dagestan.
This is a developing story.