House Speaker Kevin McCarthy is cool to the idea of Ukraine's President Volodymyr Zelenskyy making his case before a joint session of Congress, telling reporters he has no obligation to offer him one of America's loudest soapboxes as he appeals to a skeptical caucus of Republicans for billions of dollars in increased funding.
Zelenskyy arrived in Washington, D.C. Thursday morning for a private meeting with President Joe Biden, though the two do not plan to hold a press conference following their meeting. Pressed by reporters whether Zelensky would be given the opportunity to address all of Congress, McCarthy said such a move would not be appropriate.
"Is Zelenskyy elected to Congress? Is he our president? I don't think I have to commit anything and I think I have questions for him," McCarthy said on Tuesday.
Last year, then-House Speaker Nancy Pelosi gave Zelenskyy the opportunity to make his case before a joint session, a time when Democrats controlled the House and bipartisan support for the nation's war with Ukraine was still strong. Since then, Americans have spent more than $100 billion propping up Ukraine against a large-scale invasion by Russia, paying for surveillance, small arms, drones, and other staples of modern warfare that allow the small nation to hold its ground. However, a weak summer offensive, combined with a consistent drumbeat of criticism from conservatives, has challenged the idea that Zelenskyy deserves another $24 billion he is requesting.
"Where's the accountability on the money we've already spent?" McCarthy asked, reiterating what many in his party have said. "What is the plan for victory? I think that's what the American public wants to know."
Later in the day, Zelenskyy will hold a private meeting with McCarthy and his top allies, a move designed to keep the Speaker's right flank in line while he faces tremendous pressure to hold the line on additional spending.
Dressed in his trademark military fatigues, Zelenskyy will hold a meeting with the full Senate where Republican support for increased wartime funding is considerably higher. Senator Lindsay Graham (R-SC) spoke about his takeaways from a recent briefing.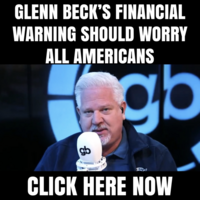 "If you were in that briefing and you came away believing that what we do in Ukraine doesn't affect our national security interest in the world, you literally had your ears closed. Those who suggest that we should pull the plug on Ukraine — I will make sure, to my dying day, you own that decision," said Graham.
President Biden recently made headlines while giving an appeal to the international community to remain behind Ukraine, where Zelenskyy has recently relieved some of his top military commanders as he struggles to reassess Ukraine's ability to pry back its land currently occupied by Russian forces.