U.S. Rep. Barry Loudermilk (R-GA) has released new security camera images from January 6, 2021, that appear to discredit testimony from a Capitol Police officer regarding an encounter with a member of the Proud Boys. The story was first reported by The Blaze.
Loudermilk released a series of images, with timestamps, that show the whereabouts of of U.S. Capitol Police Special Agent David Lazarus, telling the outlet that "an allegation of a Capitol Police officer lying under oath is very serious and must be fully investigated."
"An allegation of a Capitol Police officer lying under oath is very serious and must be fully investigated. For this reason, I am releasing these still frames from USCP CCTV video footage, with timestamps, showing the movements of Officer Lazarus on January 6, 2021." ⬇️

— Steve Baker – TPC (@TPC4USA) November 3, 2023
In a previous report, Baker examined a key component of the "Oath Keepers" trials that took place last year. Multiple members of the group were convicted of "seditious conspiracy" after federal prosecutors branded them as the "the leaders" of "the insurrection" in a trial that has alarmed civil liberties advocates. Several Oath Keepers were sentenced to decades in prison, including some who did not even enter the building.
Central to the government's case was an interaction in which members of the group allegedly clashed with law enforcement. The supposed confrontation took place at the top of the stairs next to the Capitol Rotunda, also known as the small or mini rotunda or the Speaker's Lobby.
Despite the fact that there were more than 1,700 security cameras active on January 6, the jury was never presented with direct video evidence of the confrontation. Instead, prosecutors relied on testimony from Lazarus, a member of Nancy Pelosi's security detail, who testified that he saw U.S. Capitol Police Officer Harry Dunn engaging with four Oath Keepers "three or four times" while he was evacuating staffers for Pelosi.
Lazarus went on to explain that he observed Dunn "arguing" with rioters, which allowed him to evacuate "11 or 12" staffers from Pelosi's office. "Every time I interacted or came by, yes, it was antagonistic," explained Lazarus under direct questioning by Assistant United States Attorney Alexandra Hughes in what was a defining moment in the trial.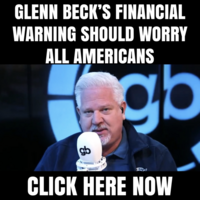 While the Capitol Police officer's testimony became a popular talking point to highlight the supposed dangers of the "insurrection," Baker reported that Lazarus was actually across the street in a separate Senate office building when the altercation with Dunn began.
His whereabouts have now been confirmed in a time-stamped photo released by Rep. Loudermilk.
…because Lazarus was in another Senate office building across the street from Constitution Ave. at the time the encounter between Dunn and the Oath Keepers began. We were able to track Lazarus while he was escorting Senators and staff on Capitol CCTV cameras. ⬇️ pic.twitter.com/v4l8nVdVnR

— Steve Baker – TPC (@TPC4USA) November 3, 2023
Baker tracked Lazarus' movements throughout the day in a detailed X thread, poking a number of holes in his sworn testimony.
"During Lazarus's Oct. 31, 2022 trial testimony, he stated that he began his return to the Capitol Building after hearing "shots" fired over USCP radio. That occurred at 2:43 p.m. Here, Lazarus can be seen moving back toward the Capitol at 2:45:04 p.m," Baker explained, providing another time-stamped CCTV still.
Dunn's encounter with the Oath Keepers began at 2:44 p.m. and lasted roughly between 5 and 6 minutes. Here, Lazarus finally emerges from the tunnel back to the Senate side of the Capitol Building at 2:48:08 p.m. Dunn falsely testified that Lazarus was already at the location…⬇️ pic.twitter.com/9O8UesCRtt

— Steve Baker – TPC (@TPC4USA) November 3, 2023
Lazarus continues to move through a lower level of the Capitol on the Senate side of the building at 2:49:25 p.m. Dunn's encounter with the Oath Keepers is almost over, but Lazarus testified he saw Dunn in an "antagonistic" conversation with the OKs "3 or 4" times.⬇️ pic.twitter.com/4FbXOEhl3W

— Steve Baker – TPC (@TPC4USA) November 3, 2023