Although the liberal media wants you to believe their version of the "Paul Pelosi Attack" story, new details are bound to come to light as the suspect David DePape has pled NOT GUILTY to the charges.
On Wednesday DePape not only pled not guilty, but he also waived his right to a trial within 60 days. According to reports, he is set to appear in court again on Feb. 23. DePape also pled not guilty to state and federal charges that include allegations he tried to kidnap Nancy Pelosi.
DePape was arrested on Oct. 28 for allegedly attacking Paul Pelosi with a hammer inside Pelosis' San Francisco home. Prosecutors charged DePape with attempted murder, assault with a deadly weapon and elder abuse.
On Wednesday, District Attorney Brooke Jenkins said, "Mr. DePape will be prosecuted to the fullest extent of the law and held accountable for his heinous crimes."
Questions still swirl about what really happened that night in San Francisco. Candace Owens did a brilliant job of breaking down the facts in the following Twitter video:
The Paul Pelosi attack story keeps getting stranger.

I do believe he was attacked w/ a hammer, but I have a lot of questions about David DePape. It's also suspicious that this happened shortly before Nancy announced that she will be resigning from her position as SOTH. pic.twitter.com/0nM3zMPKFF

— Candace Owens Podcast (@candaceowenspod) December 19, 2022
Furthermore, this Twitter user asks the important question "Why did Paul Pelosi not run away when he opened the door?":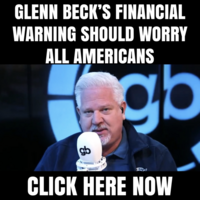 Why did Paul Pelosi not run away when he opened the door? pic.twitter.com/WZyosFh6t3

— resistthedonkey (@resistthedonkey) December 18, 2022
We will keep you updated when we hear more updates about this story…