Hundreds of protesters waving Palestinian flags and anti-Israel signs stormed the White House lawn on Saturday, causing Secret Service personnel to disperse the crowd.
Thousands of pro-Palestine protesters descended on Washington D.C. on Saturday as part of a national march aimed at a ceasefire. Some of the protesters held signs saying "Free Palestine," though others waved explicitly anti-Israel signs that read "from the river to the sea, Palestine will be free."
Outside the White House, protesters scaled the outer fence and vandalized the main gate with red paint. The protesters chanted "f**k Joe Biden" while accusing him of "genocide." They also plastered the White House fence with anti-Israel signs.
Others chanted "Allahu Akbar," which translates to "god is the greatest."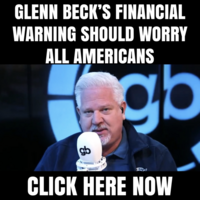 Elsewhere in Washington D.C., rioters vandalized monuments with "Free Palestine" graffiti.
Many protesters focused on Biden's decision to support Israel, a move that angered elements of the Democrat coalition. ""The language that President Biden and his party understand is the language of votes in the 2023 elections and our message is: No cease-fire, no votes," one protester shouted into a megaphone.
The beautiful richness of mass migration and multiculturalism are now literally at Biden's doorstep pic.twitter.com/w9zEmFWbKD

— End Wokeness (@EndWokeness) November 5, 2023
The scenes outside the White House on Saturday drew parallels with the Black Lives Matter riots in 2020, when hundreds of far-left rioters breached the White House lawn and proceeded to brawl with Secret Service agents. Despite the widespread attacks on law enforcement outside the White House and across Washington D.C., not a single rioter who stormed the White House has faced any prison time.
The treatment of far-left rioters provides a stark contrast to that of January 6 Capitol protesters, many of whom have been sentenced to several years in prison for charges like "obstruction of an official proceeding." As of this report, the Biden DOJ continues to round up January 6 protesters with FBI Swat teams. No such raids have been carried out to find those who assaulted law enforcement in 2020.
It remains to be seen whether the Department of Justice will respond to Saturday's unrest, though recent history says this is not likely.