In response to a comment Dr. Anthony Fauci made to The Washington Post, Republican Senator Rand Paul announced he would be launching probes into the "COVID doctor" once he retired as the head of the National Institute of Allergy and Infectious Diseases.
While speaking to the Washington Post, Fauci said: "I'm the first to admit I'm far from perfect, but when you say do over, you know, I really can't see something that I would do completely over."
Paul shot back, saying: "Likely there is no public figure, or public health figure, that has made a greater error in judgment than Dr. Fauci. The error in judgment was to fund gain-of-function research in a totalitarian country — fund research that allowed them to create super viruses that, in all likelihood, accidentally leaked into the public and caused seven million people to die."
"Think about it. This is right up there with decisions, some of them malevolent or military, to kill millions of people," Paul said. "This is accidental, but it goes to judgment. Talk about errors. You think he might apologize to the world for funding research that allowed superviruses to be created in a lab – a lab that was not properly outfitted for safety, that people were already reporting was dangerous – to support that kind of research, and then to look the other way and say, 'Nothing to see here,' and to cover it up."
"For the last two years, he's been covering his tracks, but we've caught him red-handed, and he won't get away," he added.
Last week, Megyn Kelly unleashed on Fauci for "all of the lies" he told and how there "will be no accountability" for all the destruction he caused.
"Absolutely no accountability for anything Fauci did, all of the lies he told, the bad decisions he made, the funding of the gain of function research – which suddenly he doesn't remember the depositions – You're not familiar?! You're not familiar at this point, it may have caused a global pandemic what was happening there, we'll never know apparently because we can't really get answers from the Chinese or from YOU and you can still sit here and say, 'Oh, I don't know, I'm not familiar'. And now he's going to go be honored as the Yale commencement speaker for the future doctors of America, it's infuriating!" Kelly said.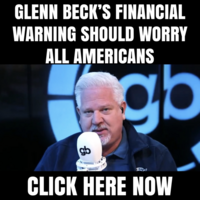 "He said he changed the number when he thought the public would tolerate a greater percentage," she said. "Another lie that he admitted to. This wasn't the evolution of anything, besides Anthony Fauci's con."
"He mocked the idea of natural immunity, eliminating the need for his beloved, mandatory vaccines," she continued. "Despite admitting years earlier that natural immunity is in fact the gold standard. His unexplained reversal cost millions their livelihoods. As of October of 2021, 5 percent of unvaccinated adults said they had lost a job due to a vaccine mandate, according to the Kaiser Foundation."
"We should pray this guy never gets near another grant or health group again in his life," Kelly finished. "He has destroyed the trust in public health. His decisions have hurt countless numbers of people … and we did indeed suffer irreparable harm sir, whether you care to admit it or not. Good riddance Dr. Fauci. You are not truth and you will not be missed."
Follow me on Twitter @CollinRugg!