The House Republicans have essentially declared war on the IRS. They are now not just stripping it of its funding but are also considering legislation that would abolish both it and its reason for existence.
House Republicans voted last night to strip the IRS of most of the extra funding it received when the Democrats and Biden Administration rammed through the Inflation Reduction Act. Stripping the IRS of $70 billion, the Republicans have limited the ability of the IRS to audit and harass ordinary Americans.
But that's not all they've done. Now they're also going to vote on a bill that, if passed, would both abolish the IRS completely and eliminate the much-hated income tax. They'd be doing so by voting on Georgia Rep. Buddy Carter's "Fair Tax Act," which replaces the federal income tax with a national consumption tax and gets rid of the IRS, which would be made unnecessary by getting rid of the federal income tax.
In fact, the Fair Tax Act, if passed, would not just get rid of the federal income tax but would also get rid of other taxes, replacing the whole federal tax scheme with one national consumption tax.
The vote on the sure-to-be controversial and unlikely-to-succeed bill is happening because of the deal that Rep. Kevin McCarthy, now Speaker of the House, struck with members of the House Freedom Caucus who otherwise would not have voted for him to become Speaker of the House. So, thanks to the intransigence of Gaetz, Boebert, and others, Congress will have the opportunity, however slight, to demolish the extortionate income tax and replace it with a fairer, easier to understand and comply with consumption tax.
Rep. Carter sent a press statement on the matter to Fox News Digital describing the legisation. "Cosponsoring this Georgia-made legislation was my first act as a Member of Congress and is, fittingly, the first bill I am introducing in the 118th Congress," Carter began. Continuing, he said, "Instead of adding 87,000 new agents to weaponize the IRS against small business owners and middle America, this bill will eliminate the need for the department entirely by simplifying the tax code with provisions that work for the American people and encourage growth and innovation."
Adding to that with another comment directed the way of the IRS, Rep. Carter said "Armed, unelected bureaucrats should not have more power over your paycheck than you do."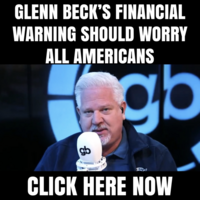 Other representatives signaled their support for the legislation as well. Rep. Jeff Duncan of South Carolina, for instance, said "As a former small business owner, I understand the unnecessary burden our failing income tax system has on Americans. The Fair Tax Act eliminates the tax code, replaces the income tax with a sales tax, and abolishes the abusive Internal Revenue Service. If enacted, this will invigorate the American taxpayer and help more Americans achieve the American Dream."
Similarly, Rep. Bob Good of Virginia said "I support the Fair Tax because it simplifies our tax code. This transforms the U.S. tax code from a mandatory, progressive, and convoluted system to a fully transparent and unbiased system which does away with the IRS as we know it. It is good for our economy because it encourages work, savings, and investment. Thank you to my colleague Rep. Buddy Carter for leading this effort to simplify the system for American taxpayers."