Sam Bankmann-Fried, the former head of cryptocurrency exchange FTX, was found guilty of all seven charges he was facing in connection with the FTX crypto scam on Thursday, concluding a months-long trial.
Bankman-Fried, commonly referred to as "SBF," now faces the possibility of spending decades in prison after being convicted of the most serious offenses of securities fraud, wire fraud and money laundering. The jury took just a few hours to find Bankman-Fried guilty after the conclusion of the trial.
Over the course of the four-week proceedings, prosecutors sought to prove that Bankman-Fried secretly funneled millions of dollars in customer assets to Alameda Research, a private trading firm that was essentially used as a personal bank account, prosecutors said.
Bankman-Fried wired millions of dollars to family members, buy luxury real estate and donate tens-of-millions of dollars to his preferred political candidates.
Democrats were the primary beneficiaries of Bankman-Fried's donations, which included millions of dollars in dark money donations. The disgraced crypto mogul was one of the largest political donors of the 2022 midterm election cycle, funneling $38 million to the Protect Our Future PAC, which spent $27 million on electing Democrats in close House races.
"This was a pyramid of deceit built by the defendant on a foundation of lies and false promises, all to get money," Asst. U.S. Attorney Nicholas Roos told the court in his closing argument. "And eventually it collapsed, leaving countless victims in its wake."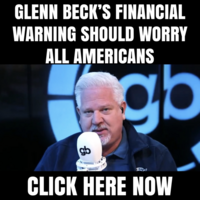 The prosecution entered testimony from Bankman-Fried's ex-girlfriend, Caroline Ellison, who served as the head of Alameda Research. In a tear-filled court session, Ellison testified that Bankman-Fried was the mastermind of the scheme that saw more than $8 million in customer funds disappear.
Ellison described Bankman-Fried as being "the one who set up the systems that allowed Alameda to take the money, and he was the one who directed us to take customer money to repay our loans."
While Ellison was officially in charge of Alameda Research, she told the court that Bankman-Fried was responsible for all of the key decision making. "I handled a lot of day-to-day decisions and responsibilities in Alameda," she testified. "But for any major decisions, I would always run them by Sam, and I would always defer to Sam if he thought that we should do something."
Bankman-Fried is likely to appeal the verdict.
He will likely remain incarcerated at the Metropolitan Detention Center in Brooklyn, New York until his second trial on four additional charges begins in 2024.