Sarah Huckabee Sanders, the Arkansas governor and former take-no-prisoners White House press secretary for President Donald Trump, has announced she is fully behind her former boss' bid to retake his old job.
CNN learned that Gov. Sanders will be making her endorsement at a Florida rally on Wednesday where she will join President Trump as he skips the third presidential debate in favor of his own event.
In a statement, Gov. Sanders said President Trump's policies are the cure for the country's ailments under President Joe Biden.

"It's not a question between right versus left anymore. It's normal versus crazy, and President Biden and the left are doubling down on crazy. The time has come to return to the normal policies of the Trump era which created a safer, stronger, and more prosperous America, and that's why I am proud to endorse Donald Trump for President," Sanders said in a statement to CNN.
For his party, Trump said he is honored to have the endorsement of his high-flying former aide.
"We had great success in the White House and it's an honor to have Sarah's endorsement. I look forward to having her at the big rally in Hialeah this Wednesday," Trump said in a statement to CNN on Monday.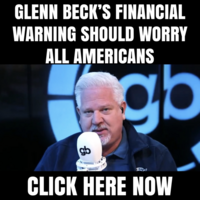 Though the news may have been expected given Sanders's former role in his administration, the endorsement is still welcome news for President Trump in light of the recent endorsement given to Ron DeSantis by Iowa Governor Kim Reynolds. The Florida governor is all-in on his Iowa operation as his floundering campaign hopes to pull out a strong showing amid falling poll numbers.
Following her departure from the White House, Gov. Sanders said she wouldn't have spent her time with President Trump any other way.
"I couldn't be prouder to have the opportunity to serve my country and particularly to work for this president," Sanders said at the time of her departure. "I've loved every minute – even the hard minutes."
Together, the duo will be rubbing it in the faces of the Republican National Committee which is struggling with viewership and slashing advertising rates without President Trump on the stage. The Republican frontrunner continues to dominate the field, both in media coverage and sizable polling advantages across early-voting states and nationally.