Freshly unveiled data has shed a light on the mounting failures at the U.S. southern border. A report from the House Judiciary GOP has shown that policy shifts under the Biden administration have catalyzed a significant increase in illegal border crossings and a notable drop in interior enforcement measures.
Between January 20, 2021, and March 31, 2023, the Biden Department of Homeland Security (DHS) was unable to deport over 99 percent of illegal aliens who entered the country, despite undergoing immigration court processes.
The Biden Administration's policies and stated enforcement "priorities" have led to fewer arrests and reduced removals of aliens according to the report. In interviews with the Committee, ICE officials, including those from the Enforcement and Removal Operations (ERO) and several ICE Field Office Directors, stated that releases have risen, and removals have declined under the administration.
These officials say that American communities are now less safe, and Biden has largely neglected immigration enforcement.
🚨 NEW: Chairman @Jim_Jordan and @RepMcClintock release a bombshell report on the Biden Border Crisis, exposing shocking data.

More than 99% of illegal aliens released by the Biden Administration between Jan 20, 2021, and Mar 31, 2023, remain in America.

Thanks to relentless…

— House Judiciary GOP 🇺🇸 (@JudiciaryGOP) October 9, 2023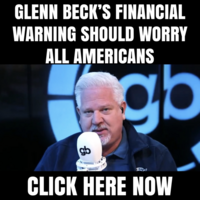 According to the data, since Joe Biden assumed office, Customs and Border Protection (CBP) has encountered over 6.2 million illegal aliens at the southwest border. From January 20, 2021, to March 31, 2023, over 5 million illegal aliens were encountered, with at least 2.46 million still in the U.S. as of March 31, 2023.
During this period, the Department of Homeland Security released at least 2.15 million illegal aliens into the country, and an additional 205,473 were paroled through specific programs until September 26, 2023.
Notably, these figures don't account for releases from April to September 2023, during which there were over 1.2 million more encounters. Despite these numbers, on May 10, 2023, Secretary Alejandro Mayorkas emphasized that the border is not open and warned against illegal crossings. However, the data reveals:
In 2021, 310,379 illegal aliens were released at the border.
In 2022, releases surged to 777,283.
In the first 10 months of 2023, 929,496 illegal aliens were released, with 182,425 facilitated through the CBP One mobile app.
Families, or those pretending to be families, have exploited the open border. From the start of fiscal year 2021 to July 2023, over 1.1 million family unit individuals were released into the U.S., with an additional 188,524 transferred to ICE for potential release.
ICE introduced the Family Expedited Removal Management (FERM) program, aiming to deport family units from the southwest border. However, by September 26, 2023, only 196 were removed under this program, while 320,286 family units were encountered at the border from May to August 2023. Despite the evident immigration crisis, Secretary Mayorkas has depicted these illegal aliens as just asylum seekers.
This perspective has been echoed by other Democrat representatives as well.
But it's not just the numbers that are concerning. Testimonies from Border Patrol agents paint a grim picture of the ground realities. Agents speak of being overwhelmed, not just by the increasing number of migrants but also by the challenges posed by the new policies. Their voices, mixed with frustration and concern, hint at the dire need for support and resources.
One Deputy Field Office Director stated that his office had to redirect half of its Fugitive Operations officers to process aliens. This shift reduced the office's efficiency in arresting and removing criminal aliens from the U.S.
He also mentioned that a Biden Administration memorandum, which restricts ICE officers from taking actions near courthouses, hampered the enforcement against criminal aliens and posed more risks to officers and communities.
Another official estimated that, given the current removal rate, it would take ICE two decades to deport the aliens with a final removal order who are not detained.