On Thursday, the United States Supreme Court announced that they would be looking into President Joe Biden's illegal student loan forgiveness plan.
The Court will be reviewing the bailout plan in expedited oral arguments set to take place in February according to ABC News.
"Consideration of the application to vacate injunction presented to Justice Kavanaugh and by him referred to the Court is deferred pending oral argument. The application to vacate injunction is also treated as a petition for a writ of certiorari before judgement, and the petition is granted on the questions presented in the application," the court order read.
It continued: "The Clerk is directed to establish a briefing schedule that will allow the case to be argued in the February 2023 argument session."
Follow me on Twitter @CollinRugg!
SEE IT: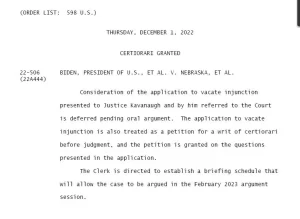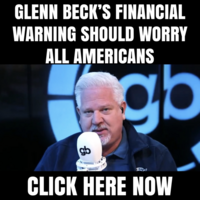 CNBC reports:
The administration on Nov. 18 asked Justice Brett Kavanagh to lift an injunction against the student loan relief program, which would cancel hundreds of billions of dollars in federal debt.
The U.S. 8th Circuit Court of Appeals in St. Louis issued that injunction on Nov. 14 in response to a legal challenge by six Republican-led states. Kavanagh is the Supreme Court justice responsible for handling emergency applications arising from 8th Circuit cases.
In its order Thursday, the Supreme Court said that consideration of the application to lift the injunction "is deferred pending oral argument."
Days before the 8th Circuit issued its injunction, Judge Mark Pittman in U.S. District Court in Texas ruled the debt relief plan was unconstitutional, in response to another lawsuit challenging the program.
That ruling, which also applies nationwide, likewise remains in effect.
The Biden administration had asked the federal 5th Circuit Court of Appeals in New Orleans to put a temporary hold on the decision.
But on Wednesday night, the 5th Circuit refused to grant that hold. The administration was expected to ask the Supreme Court to block Pittman's ruling from remaining in effect.
Follow me on Twitter @CollinRugg!