Attorneys for former President Donald Trump have filed an emergency last-minute motion seeking to quash the gag order recently reimposed by the Obama-appointed judge overseeing his federal election interference case.
Reporter Julie Kelly noticed the motion late Thursday evening, posting on X the appeal which shows the president's attorneys asking for a speedy decision by November 10th.
Trump seeks emergency stay (hold) on Judge Chutkan's gag order pending appeal. She placed a temporary hold on her order last month only to lift it a few days later. pic.twitter.com/L1PslHbmpa

— Julie Kelly 🇺🇸 (@julie_kelly2) November 3, 2023
The filing, which can be viewed in full here, argues that a gag order is only necessary if there is a "clear and present danger to the administration of justice," not simply to stifle President Trump's personal opinions. The gag order, delivered on the eve of the 2024 election season, deprives tens of millions of Americans of President Trump's campaign message that he is being politically persecuted by President Biden, his attorneys added.
Earlier this week, U.S. District Court Judge Tanya Chutkan restarted a gag order that prevents President Trump from speaking freely about the case against him where he is charged under Civil War-era laws with inciting the January 6th, 2021 riots at the Capitol. President Trump has maintained his innocence and frequently lashes out at witnesses, co-defendants, and even Chutkan herself, all of which will not come under scrutiny if the gag order is left in place.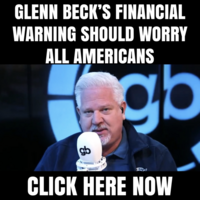 Judge Chutkan reversed an earlier decision pausing the gag order at the request of President Trump, who argued that it unfairly stifled his defense in the case. Attorneys for Biden Justice Department special counsel Jack Smith argued that Trump was intimidating witnesses and cited the recent Truth Social post Trump made about Mark Meadows, his former chief of staff and co-defendant, where he suggested "weaklings" would take plea deals.
In a nine-page order Sunday night, Judge Chutkan rejected President Trump's free speech defense and claimed his mention of Meadows would "almost certainly violate the order" had she not paused it. Chutkan added that she does not plan to reprimand Trump for the statement because the order was not in effect.
The order emphasized Chutkan's belief that President Trump has broad rights to speak about his case but that those rights cannot come at the expense of the "orderly administration of justice."
Trump's "repeated appeals to broad First Amendment values therefore ignores that the court — pursuant to its obligation to protect the integrity of the proceedings — recognized those values, but in balancing them against the potential prejudice resulting from certain kinds of statements, found them outweighed," Chutkan wrote.
The order would provide President Trump with a limited window to maintain his innocence and criticize Judge Chutkan herself, who cited a previous post made by Trump where he pledged to show "100% evidence" that President Joe Biden stole the 2020 election.