Former President Donald Trump has overtaken President Joe Biden in the RealClearPolitics (RCP) polling average. The latest RCP average shows Trump leading Biden by a narrow margin of 0.4 percentage points, 44.8% to 44.4%.
The shift in polling numbers comes amid a series of challenges facing the Biden administration, including economic concerns, foreign policy issues, and the ongoing pandemic.
While individual polls can vary based on methodology and sample size, the RCP average is often viewed as a reliable barometer of public sentiment by averaging multiple polls. Several notable polls have been factored into this average such as The Wall Street Journal, CNN, and the New York Post.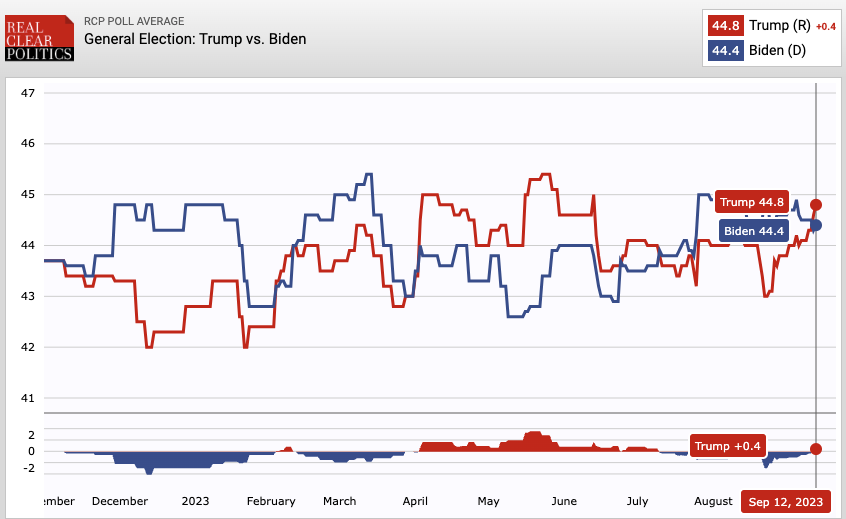 The recent shift in polling indicates a potential resurgence in Trump's popularity and poses questions about the Biden administration's standing with the American public.
JUST IN: Former President Donald Trump has overtaken President Joe Biden in Real Clear Politics polling average for the 2024 election.

The RPC average now shows Trump leading by +0.4.

This explains why the regime media as well as Democrat politicians are beginning to abandon… pic.twitter.com/x1RDSlpCjs

— Collin Rugg (@CollinRugg) September 14, 2023
If Biden cannot rejuvenate this dwindling support with minorities by November 2024, it will perpetuate a decade-long trend of diminishing Democratic strength among demographics traditionally viewed as the bedrock of the party. The data suggests that Biden's lukewarm support from these voters is a significant factor in the neck-and-neck race in early national surveys. This is despite Biden maintaining his appeal among white voters at levels comparable to four years ago.
Last week's report from the New York Times highlighted the significant erosion in support for Biden. According to a compilation of New York Times/Siena College national polls from 2022 and 2023, Biden's lead over former Trump among registered non-white voters stands at just 53% to 28%.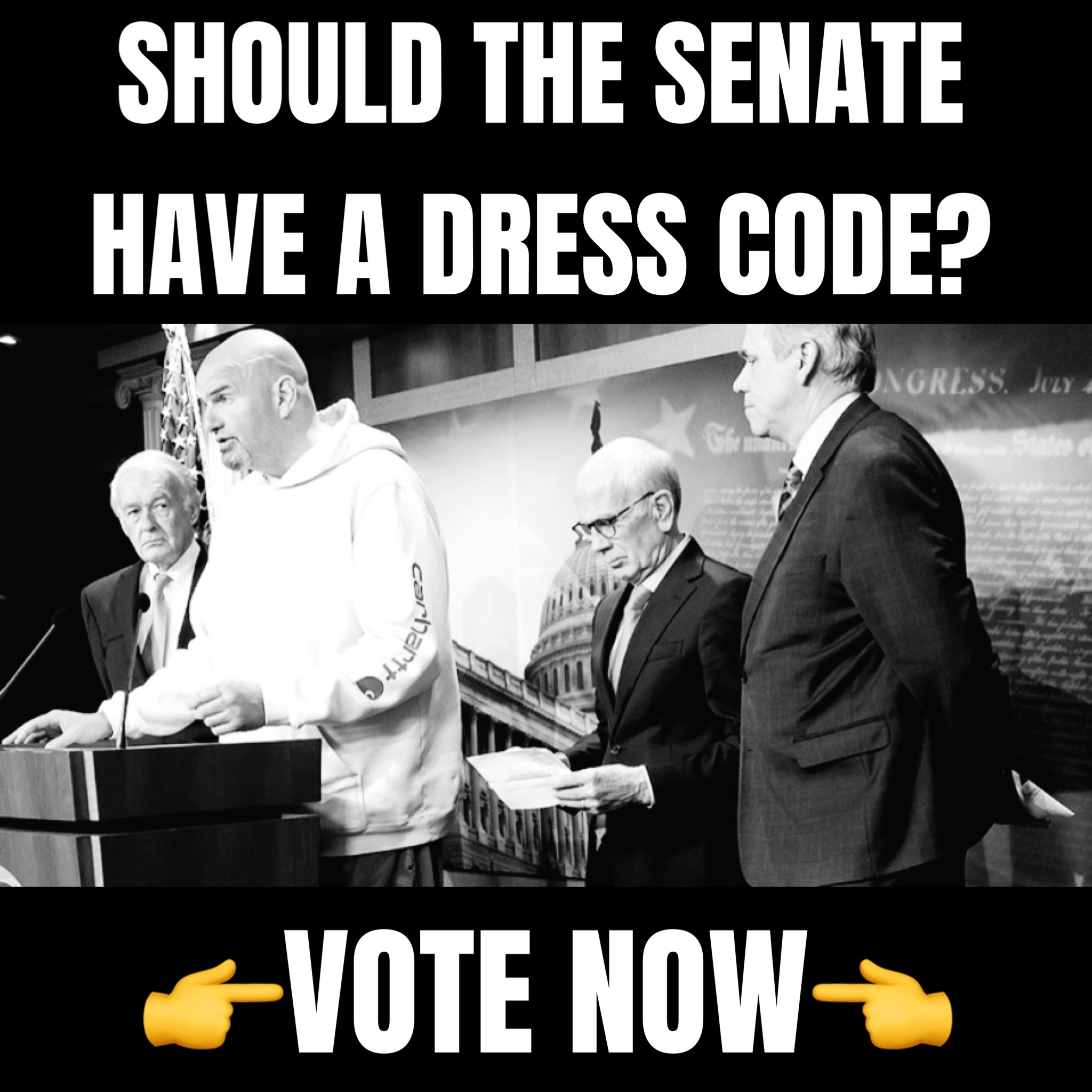 The data, which encompassed over 1,500 non-white respondents, indicates a sharp decline in Biden's support compared to 2020 when he secured more than 70% of the non-white vote.
The Times' data offers a glimmer of hope for Biden though, suggesting that he could potentially approach his 2020 standing by winning back voters who previously supported him. However, the Democratic party cannot afford to be complacent. Over the past decade, Democrats have seen a consistent decline in support from non-white voters, even amidst racially charged debates ranging from border walls to national anthem protests.
Several factors contribute to Biden's vulnerabilities. His age, the prevailing inflation rates, and other socio-economic challenges that disproportionately affect non-white voters, who tend to be younger and less affluent than their white counterparts. The president's approval rating among non-white voters over the past year is a mere 47%, with a favorability rating of just 54%.
Furthermore, issues like abortion and threats to democracy might resonate less with Black and Hispanic voters, who are generally more conservative than white Biden supporters. Economic challenges also play a role, with Biden underperforming most significantly among non-white voters earning less than $100,000 annually.
The data also reveals an emerging education gap among non-white voters. Biden retains a 61-23 lead among non-white college graduates but has a narrower 49-31 lead among those without a four-year degree. This disparity suggests that the political realignment triggered by Trump's conservative populism is beginning to influence the political affiliations of working-class voters across all racial backgrounds.
Biden's waning support is not limited to a specific demographic or racial group. He leads with 72-11 among Black voters and 47-35 among Hispanic registrants. However, these figures are significantly lower than his 2020 election performance.
The generational divide is particularly pronounced among Black voters. While Black registered voters over 45 support Biden with an 83-8 margin, this lead shrinks to 59-14 among Black respondents under 45. This trend underscores the potential for low turnout among Black and Hispanic voters in the upcoming elections, rather than a massive shift towards Trump.
If these trends persist, the 2024 elections could see the weakest performance by a Democratic leader among Black and Hispanic voters since Walter Mondale in 1984 according to the NYT.