The leading union for workers in fossil fuels lent its endorsement to former President Donald Trump this week, snubbing Ron DeSantis just a day after the Florida governor released an energy plan for his struggling presidential campaign.
The Oil and Gas Workers Association, which is comprised of 50,000 members who work in domestic drilling, announced that it will be supporting President Trump in the GOP primary as well as the general election against President Joe Biden, who has shown open hostility to the industry as he pushes huge incentives for automotive companies and others to wean their dependency from fossil fuels.
In a statement, the union's president Matt Coday said President Trump has been the most supportive leader his union has ever had.
"President Trump has been the most pro-American Oil & Gas Workers president ever, with 11.3 million jobs supported by our vital industry in 2019. Under President Trump's leadership, our country became energy dominant. The booming economy of the Trump years benefitted every American," said Coday.
"Under President Trump's administration, America became a net exporter, became energy dominant. Our economy boomed and benefited every American. We don't have that today with Joe Biden in the White House. His intent and obviously actions are to kill our oil and gas jobs. They hurt our economy and threaten our national security."
Coday contrasted President Trump's proven record with the lofty rhetoric of DeSantis. "Governor DeSantis says a lot of the right things, right, but his track record isn't there," Coday said.
The dueling statements on energy policy between DeSantis and Trump have spilled over into open aggression. After Gov. DeSantis gave a speech in Midland, Texas where he proclaimed his intent to bring the price of gas down to $2 per gallon by 2025, President Trump shot back that DeSantis "wanted to end" incentives for the oil and gas industry during his time in Congress.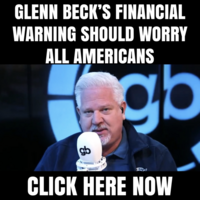 Next week President Trump will travel to Michigan in an attempt to woo another major union, United Auto Workers, which is ramping up its first strike in 100 years against the nation's three largest auto companies. While union bosses have blasted Trump as anti-worker, Democrats are noticeably concerned that the GOP frontrunner has outmaneuvered President Biden on the issue, who has yet to visit with UAW on the front lines.