On Thursday former President Donald Trump announced that his legal team had a "productive" meeting with the Department of Justice (DOJ), and presumably prosecutor Jack Smith, after receiving a target letter suggesting another federal indictment was imminent.
The latest development comes amidst reports that Fulton County District Attorney Fani Willis is preparing to charge Trump with solicitation to commit election fraud and conspiracy to commit election fraud in relation to the 2020 presidential election in Georgia.
In a post on Truth Social, Trump stated, "My attorneys had a productive meeting with the DOJ this morning, explaining in detail that I did nothing wrong, was advised by many lawyers, and that an Indictment of me would only further destroy our Country. No indication of notice was given during the meeting — Do not trust the Fake News on anything!"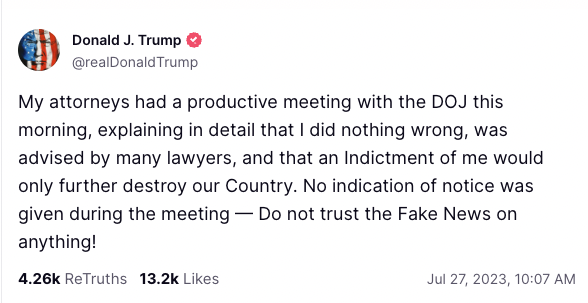 The development signifies a crucial step in the criminal investigation, indicating that prosecutors could be seeking indictments from a grand jury as soon as this month or next. The grand jury, responsible for deciding whether to indict Trump or others, re-convened earlier today.
The Hill reports:
The former president said last week he had received a target letter from the Justice Department (DOJ) as part of its probe into his efforts to remain in power after losing the 2020 election.

A target letter is often a sign someone could soon face charges in a matter where prosecutors have gathered substantial evidence.

Trump's Thursday post on Truth Social hinted at a possible defense for his conduct in the aftermath of the 2020 election, which is that he was acting on the advice of attorneys who suggested the results could be overturned.

Trump pursued a multi-pronged plan to remain in office following the 2020 election, turning to the DOJ, state officials and even his own supporters, who violently ransacked the Capitol after then-Vice President Mike Pence refused Trump's request to overturn the results.

A federal grand jury hearing evidence in the case meets Tuesdays and Thursdays and appeared to be gathered in a courthouse in downtown Washington, D.C., during the duration of the meeting.
Additionally, Fulton County District Attorney Fani Willis is reportedly considering separate charges of computer trespass against some of Trump's associates who allegedly accessed voting machines and copied sensitive election data in Coffee County, Georgia, in January 2021.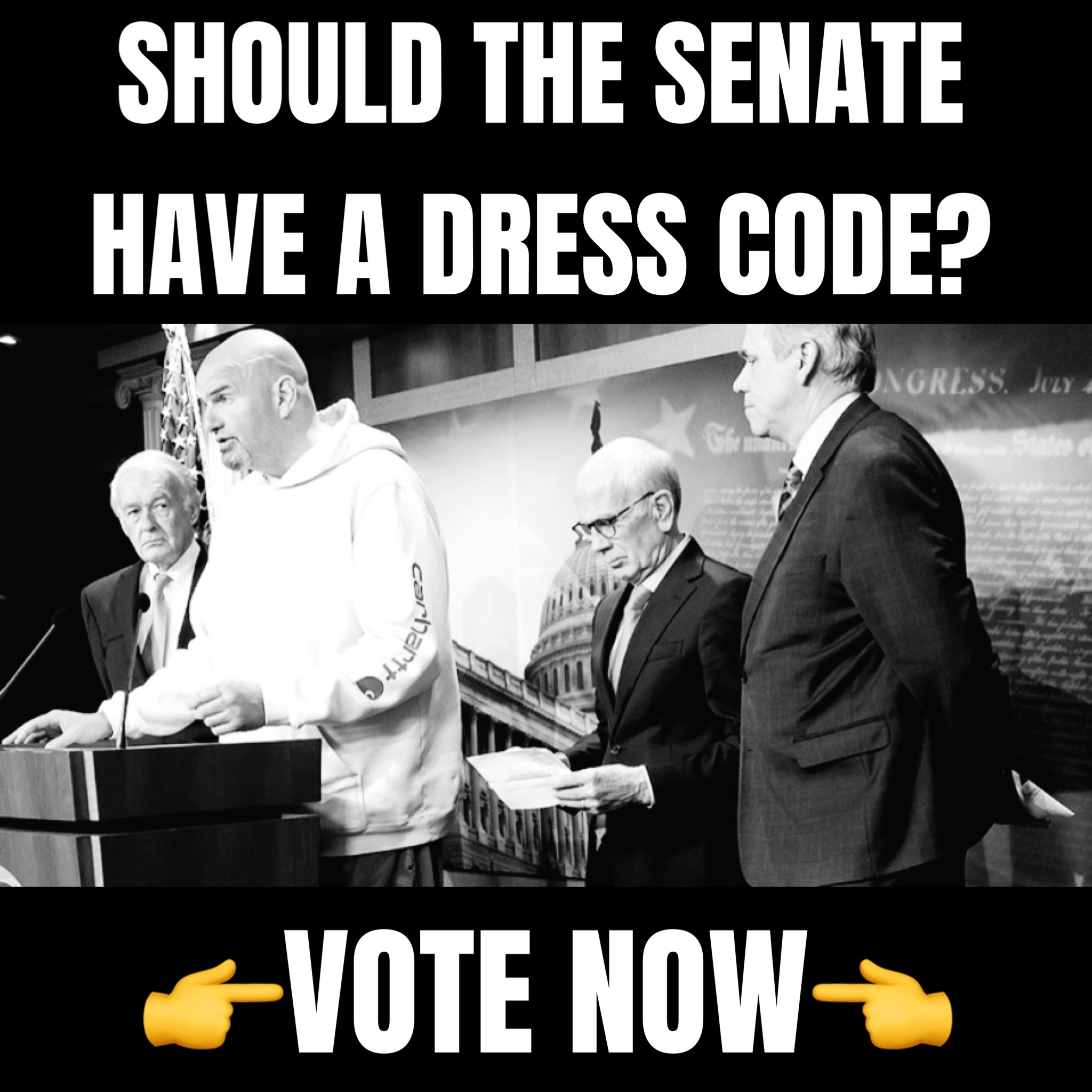 Reports officially emerged last week that Willis was preparing evidence to potentially indict Trump on the charges. According to sources familiar with the matter, The Guardian reported that Willis had compiled evidence that could support a racketeering indictment, which would be based on statutes pertaining to "computer trespass and influencing witnesses."
For a criminal solicitation charge, prosecutors would need to demonstrate that Trump persistently requested another person to engage in certain illegal conduct that is "likely and imminent" as a result of the solicitation. This includes Trump's alleged phone calls to Chief Investigator Frances Watson and Georgia House Speaker David Ralston, as well as his reported "pressure" on Georgia Secretary of State Brad Raffensperger to "find 11,780 votes."
The district attorney's office has dedicated over two years to investigating potential charges against Trump in connection with the 2020 election. A special grand jury in Atlanta, after hearing evidence for approximately seven months, recommended charges against more than a dozen individuals, including Trump himself.
The 2020 election investigation in Georgia has been marked by controversy, with numerous reported issues such as double voting by residents in the state's primary, reporting discrepancies in Fulton County, and probes into the county's absentee voting system.
The final decision, as well as the approach, remains uncertain. The charges could be pursued individually, incorporated into a broader racketeering case, or a combination of both. While charges stemming from this investigation were anticipated to be announced between the end of July and the first two weeks of August, the situation has remained fluid.