U.S. Defense Secretary Lloyd Austin announced Sunday that he has ordered the Ford carrier strike group to deploy to the Eastern Mediterranean to be ready to assist Israel following the catastrophic terrorist attacks that have left more than 600 dead, including at least four Americans. A number of additional Israeli and American citizens remain missing as well, while an unknown number of civilians are currently being held hostage by jihadist militants.
The carrier group is headed by the USS Gerald Ford, the U.S. Navy's newest and most advanced aircraft carrier that crewed by more than 5,000 sailors and equipped with dozens of advanced aircraft. The USS Gerald Ford will be supported by a number of cruisers and destroyers in a show of force meant to deter further attacks. U.S. ships will also be ready to assist with possible evacuations if necessary.
"The U.S. maintains ready forces globally to further reinforce this deterrence posture if required," Austin said in a statement.
Along with the Ford the U.S. is sending the cruiser USS Normandy, destroyers USS Thomas Hudner, USS Ramage, USS Carney, and USS Roosevelt and the U.S. is augmenting Air Force F-35, F-15, F-16, and A-10 fighter aircraft squadrons in the region, according to a report from the Air Force Times.
The Israeli government formally declared war on Hamas Sunday, a move that greenlights "significant military steps" to retaliate against jihadist targets. Casualty figures are expected to rise over the next few days as the Israeli Defense Forces continue to root out militants from Israeli territory in the country's South.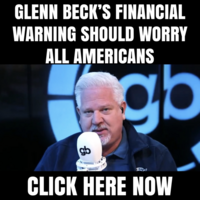 Civilians were killed or abducted from a number of towns and military installations after militants managed to overrun border troops in a highly coordinated attack. A number of casualties were sustained after militants attacked a music festival and killed several civilians.
In one of the most horrific scenes to emerge from the attacks, terrorists murdered a young German woman at the festival then proceeded to parade her half-naked body through the streets in Palestinian territory. Shani Louk, a tattoo artist from Germany, has been identified as the victim after the parents recognized her tattoos.
According to one U.S. official, at least four American citizens are among more than 600 civilian deaths. Another seven Americans remain missing, some of whom were at the music festival.
One missing American has been identified as Hersh Golberg-Polin, a California native who turned 23 earlier this week. His parents are fearing for the worst after he texted them saying "I love you" and "I'm sorry" before becoming unreachable.