At this point, anyone paying attention that is not immensely biased or just plain lying knows that the Russian collusion hoax perpetrated against President Donald Trump was in fact just that; a hoax perpetrated by the Democrats and orchestrated by Hillary Clinton. Fortunately, these facts are being revealed almost in real time right in front of us. However, there is more to come as this all unravels, and recently President Trump himself weighed in on the possibility of potentially YUGE things being revealed. Check this out.
Donald Trump is predicting that the recent court filings from Special Counsel John Durham are "just the beginning" of what's to come.
Trump reacted to reports that Durham said in a court filing that lawyers for the Clinton campaign paid a tech company to "infiltrate" servers belonging to Trump Tower and the Trump White House in an effort to establish a "narrative" linking Trump to Russia.
— Rob Mattox (@RobMattox2) October 22, 2022
There was never any evidence to link Trump to Russia, besides a good working relationship with Russian President Putin, which apparently to the left meant Trump was a Russian cat's paw. Now with Joe Biden, we are standing on the brink of another world war with Russia being the main player, yet Trump was the bad guy here. Only Democrats could screw this up that badly.
President Trump continued by saying:
"It looks like this is just the beginning, because, if you read the filing and have any understanding of what took place, and I called this a long time ago, you're going to see a lot of other things happening, having to do with what, really, just is a continuation of the crime of the century," Trump told Fox News. "This is such a big event, nobody's seen anything like this."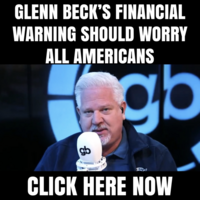 "Who would think a thing like this is even possible?" Trump said. "Durham is also coming up with things far bigger than anybody thought possible—Nobody ever thought a thing like this would be even discussed, let alone an act like this committed."
This is a crime of unprecedented scope and destruction. Instead of being allowed to run the country, which Trump was hired to do by the voters, Democrats attempted to undermine and hamper him at every turn regardless of the destruction to America or whatever lies had to be told to do it. The left cheered on the deceit at every turn, and still will not claim their share of the responsibility, even with the country and the world now spinning out of control.
So much information is coming out about the Russia hoax that it is almost unreal the level of deceit by the left, and yet they were still sloppy and incompetent enough to get caught.
(Durham) his investigation thus far has found inauthentic "user-generated" data on devices, adding that the CIA said the data that purportedly showed links between the former president and Russian banks "was not technically plausible," "did not withstand technical scrutiny," "conflicted with [itself]," and was "user-created and not machine/tool generated."
Democrat operatives all the way up to and including Hillary Clinton should be prosecuted. This was an embarrassing and sloppy political attempt to discredit Donald Trump, and the American people and our country is still suffering because of it. Much more will be revealed in the coming months by the Durham probe as the President hinted, and hopefully it will culminate with a Clinton behind bars.