Vice President Kamala Harris' stepdaughter — Ella Emhoff, a 24-year old woman of Jewish ancestry — has racked up over $8 million in aid for the Palestinians of Gaza. Experts caution that the aid is likely to end up in the hands of the terrorist group and governing party of the territory – Hamas.
The New York Post reported on the VP family's efforts to send aid to the people of Gaza in the aftermath of a war launched on October 7, when Hamas mercilessly killed Jewish civilians at a music festival.
Ella Emhoff, 24 — whose father, First Gentleman Doug Emhoff, is Jewish — affixed a fundraising drive "supporting urgent relief for Gaza's children" on her personal Instagram account. It makes no mention of the scores of Israeli children murdered among the 1,400 innocent Israelis killed by Hamas terrorists Oct. 7.
Her promotion puts the funding appeal in front of her 315,000 Instagram followers.
The fundraiser, which has netted more than $7.8 million so far, is being operated by the Palestinian Children's Relief Fund, a nonprofit based in Kent, Ohio, which raked in more than $21 million in 2021, according to ProPublica. It's unclear how much, if anything, Ella Emhoff has personally donated to the cause.
"It's of tremendous concern and I find it abhorrent," Rep. Jeff Van Drew (R-NJ) told the Post. "To be honest with you, I am kind of stunned by it. It's disturbing to the maximum degree."
Van Drew, a member of the House Homeland Security Committee, said that Hamas would almost certainly be able to steal any money sent to Gaza to help people.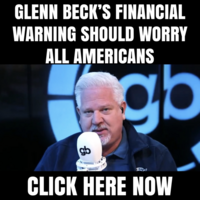 Adding intrigue to the story, Ella Emhoff has made it clear to reporters that she does not think of herself as Jewish.
"Ella is not Jewish," the second daughter's rep insisted to The Forward in 2021. "It's not something she grew up with. Ella truly has no qualms with the faith, but she does not want to speak on behalf of Judaism, as she does not celebrate herself."
Ella Emhoff's real mother is film director Kerstin Emhoff. Ella fancies herself to be a model and has even bared her breasts at New York Fashion Week.
Her stepmother, Kamala Harris, has been support of Emhoff's exploits.
"Keep dreaming with ambition and there is nothing you cannot achieve," Harris wrote.
Subscribe to the "Relentless Podcast" with Kyle Becker.