The Arizona Governor's race did not go the way anyone thought it would. Except for the Democrat candidate, however. Katie Hobbs, the Democrat Secretary of State, also happened to be the one overseeing the race. Coincidentally, or not (not), it took almost a week to get the results and the largest county in the state, Maricopa, immediately had voting machine issues in largely red areas that caused often up to three-hour lines to vote. Suspicious to say the least.
Lake expected shenanigans from the Democrats, as most of us did, and it appears she was not disappointed. At very least Hobbs should've recused herself before the election. Instead, things went the way they went, and what looked like a slam dunk for the GOP turned into another shady win for the Dems. So, what's next for Kari Lake? She isn't giving up without a fight, as one would suspect. Check this out.
The governor's race between Republican firebrand Kari Lake and the not-quite-so-energetic Democrat Katie Hobbs — the current secretary of state responsible for running Arizona elections — was a tight one. On Monday, The Associated Press called the race for Hobbs, who holds a roughly 20,000-vote advantage over Lake.
Despite this, an inside source tells The Western Journal that Lake will not be conceding. The Western Journal founder Floyd Brown also suggested as much in a tweet.
Spent hours last night working with Lake team on a continuing war for Arizona. She will not go quietly into the night. She intends to stand and fight. She knew when she entered this race that it would be tough. Her opponents lack her courage. She is fighting for us. @KariLake

— Floyd Brown (@floydbrown) November 15, 2022
This should come as no surprise to anyone familiar with Kari Lake. The woman is a bulldog. Lake has vowed to clean up the dishonest media and fix Arizona's embarrassingly bad election process. Of course, if the Dems are permitted to do their usual sleight of hand Lake may not get the chance.
Is it coincidence that Maricopa County had voting issues? Possibly. Is it suspicious? Definitely. The entire system should be reformed in Arizona. Florida is one of the most populous states in the nation and results are in same day. That's how an election should be.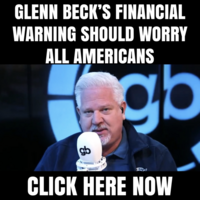 According to election officials, 20 percent of voting locations in the county had malfunctioning vote tabulators.
Because of this, lines at voting locations were incredibly long. In some cases, wait times reached well over an hour. Some voters were even turned away from voting locations and told to find another. The Western Journal received over 20 exclusive videos featuring Arizona voters explaining how difficult it was for them to cast their ballots. One voter had to wait in line for seven hours.
These same-day votes were expected to lean Republican.
Arizonans know BS when they see it.

— Kari Lake (@KariLake) November 15, 2022
Unfortunately, Lake questioning the validity of an election will give the Dems an opportunity to label her an election "denier", despite denying elections being a mostly Dem thing. Just ask Hillary Clinton, or Karine Jean-Pierre, or Stacey Abrams, or don't as they would just lie anyway.
If there is a silver lining in the loss, it's that Arizona was once again exposed for the likely frauds they are, and now Lake is free to join Donald Trump on the ticket should he win the nomination in 2024. When asked about the possibility, Lake was focused on the Governorship of Arizona.
https://twitter.com/JamesWally2023/status/1592358313714679808?s=20&t=jNODyFKIqL4xoEo_XOOVSQ
"I'm going to do two terms. I'm going to be your worst frickin' nightmare for 8 years, and we will reform the media as well. We are going to make you guys into journalists again. So, get ready. It's going to be a fun 8 years."
Whatever the final outcome of Arizona's shady election, Democrats haven't seen the last of Kari Lake. She isn't going to fade away and will likely make good on her promise of being the medias "worst frickin nightmare".