Former MSNBC host called for Elon Musk's X, the social network formally known as Twitter, to be shut down by the U.S. government in an unhinged rant.
Musk's outlet has been under siege by left-wing censorship campaigns since he purchased Twitter last fall. Musk — who has long stated that he bought the platform to preserve free speech — has unbanned thousands of users who were previously barred under the company's unevenly enforced terms of service.
Organizations such as the Anti-Defamation League (ADL) have pressured advertisers to leave X due to the promotion of "hate," a campaign that has cost the company millions of dollars in ad revenue.
On Thursday, the ADL stepped up its censorship campaign after Musk called them out in an X post. Musk agreed with a user who stated that "Jewish communities" have endorsed mass immigration and anti-white movements, later clarifying that he was referring to groups like the ADL. Despite the clarification, censorship organizations and even the Biden Administration have accused him of promoting "hate" and "antisemitism."
Former MSNBC host Keith Olbermann also weighed in on the matter with an unhinged rant in which he called for the platform for be formally shut down. "It is time for the government of the United States to ban X, the social media site still largely known as Twitter," Olbermann said in a video statement Friday.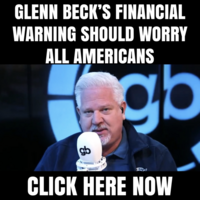 He went on to accuse Musk of repeating the same "hateful rhetoric" as the Tree of Life synagogue shooter who murdered 11 people.
"With his amplification of a post duplicating the hateful language of the Pittsburgh synagogue shooter, with his doubling and tripling down on anti-Semitism and white supremacy, and with the likely Republican nominee for president echoing the hate speech of the nazis and Hitler, Musk is standing over a tinderbox of racial and religious hatred and intolerance, and the targeting of the quote other unquote that has never been fuller and never been drier in the history of this country," Olbermann ranted.
He then called for the platform to be formally shut down, adding that other companies owned by Musk should lose government contracts.
"The peace and security of the United States of America is literally at stake. The president, or congress, or the states, or all of them acting together must ban Twitter, x, and sever all contracts and contacts with all of Elon Musk's other companies," he said.
"SpaceX, Tesla, Neuralink, and XAI. Elon Musk has gone down a path of hate and potential violence from which he cannot backtrack. Either he goes, or Twitter/X must."