House Speaker Kevin McCarthy was called out on "Disgrace the Nation" on Sunday, as host Margaret Brennan exposed his narrative that he had to cut a deal with the Democrats in order pass the spending bill and avoid a government "shutdown."
"Most in the press probably thought we would've shut down yesterday too, but no, we did not," McCarthy argued.
"Were you confident we wouldn't shut down?" Brennan asked.
"I was confident I could get something on the floor to make sure the option that we would not — that our military — was going to pass," he continued. "Well, I wasn't sure it was going to pass. You want to know why? Because the Democrats tried to do everything they can, not to let it pass. They did."
"Democrats were the ones who voted for this," she pointed out, noticeably smirking. "A larger number than Republicans to keep the continuing resolution alive."
"Did you watch the floor yesterday?" McCarthy asked.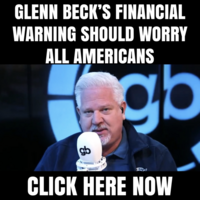 "Oh yes," she replied. "90 Republicans voted against it. One. Democrat."
Indeed, Brennan is right. On Saturday, the House of Representatives approved a "clean" stopgap funding bill to prevent a government shutdown. The legislation was sent to the Senate for consideration just hours before the midnight funding deadline.
This measure would maintain current government spending levels for a period of 45 days and includes $16 billion in disaster relief, matching the amount requested by the White House in a supplemental proposal. However, it does not include aid for Ukraine or any changes to border policies.
The House overwhelmingly passed the stopgap bill with a bipartisan vote of 335-91, shortly after Speaker Kevin McCarthy (R-Calif.) introduced the proposal. Ninety Republicans and one Democrat voted against it.
This move marks a significant change in Speaker McCarthy's approach to government funding, potentially putting his Speakership at risk as conservative members of the House intensify their threats to remove him from his position.
"U.S. Rep. Matt Gaetz (R-FL) told CNN's Jake Tapper that he will be moving forward with an effort to oust House Speaker Kevin McCarthy (R-CA) after the House passed a continuing resolution to fund the government for a few more weeks," Trending Politics News reported. "Gaetz and a number of House Freedom Caucus members have accused McCarthy of failing to live up to agreements hashed out when he was elected speaker this past January."
During the recent weeks of budget negotiations, Gaetz emerged as a prominent proponent of single-issue spending bills rather than omnibus resolutions.
"We have to break the fever. We have to move to single-subject spending bills," the Florida congressman told Tapper.
"So you broke a fever?" Tapper then asked. "No, we didn't, unfortunately," Gaetz replied. "That's why we have to now move to vacate, because we have to get a system where the House and Senate will negotiate over each of these agencies of government independently."
While the Saturday vote moves the country closer to avoiding a government shutdown, it also increases the risk of McCarthy losing his Speakership. Hard-line Republicans had been publicly warning for weeks that the Speaker could face a vote of no confidence if he collaborated with Democrats on funding the government.
In response to these threats, McCarthy stated on Saturday that he would not be deterred, saying, "If someone wants to remove me because I want to be the adult in the room, go ahead and try. But I think this country is too important. And I will stand with our military. I'll stand with our border agents. I'll stand with those that have to get their medicine from the government as well. I think that's too important."
Subscribe to Kyle Becker's free "Relentless Podcast" on Rumble or on YouTube.