If there's one problem that's even worse for America than the Brandon presidency, it's fentanyl. That horrific drug, largely produced in Mexico from chemicals sourced in Red China, a nation happy to export drugs that will weaken America, has flowed across our border and ravaged American communities.
A drug far more potent and dangerous than many others, fentanyl can kill or cause overdoses in even very small amounts, something highlighted by the story of a woman who claims to have overdosed just by touching a dollar bill with fentanyl on it that was on the floor of a McDonalds.
Sharing that story and pledging to take action on the fentanyl crisis, House Minority Leader Kevin McCarthy said, while speaking to Fox News Channel's Sean Hannity:
"We will secure the border and stop this movement of fentanyl that's the number one killer of Americans between the ages of 18 and 45. I don't know if you just saw that story of a young woman who picked up a dollar bill sitting on the floor of McDonald's and fell down because fentanyl was on that dollar bill. This is how deadly this is. And we are going to hold this administration accountable."
WSMV, reporting on the story of the woman's supposed accidental overdose, one which came after she and her husband stopped in a McDonald's while on a road trip, said:
"As I was walking inside, there was a dollar on the floor just hanging out, so I picked it up, not thinking anything of it," Renee said.
She said her body went numb within 10 minutes after picking up the dollar. She said she could barely talk or breathe before passing out.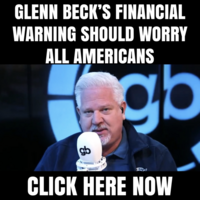 "She hadn't said anything for a while, then said, 'Justin, I am sorry. I love you.' Then she just quit talking," Justin Parsons said.
They drove to St. Thomas Ascension Hospital, where paperwork showed the chief complaint was an accidental drug overdose. Renee and Justin believe the dollar she picked up was laced with fentanyl.
There are some reservations about the story of the accidental overdose, however. Dr. Rebecca Donald, a fentanyl expert at Vanderbilt University Medical Center, for example, said:
"I think it is really unlikely the substance this lady got into her system is fentanyl based on the symptoms she had.
"It is much more likely for her to have a reaction if she had inadvertently rubbed her nose and exposed that drug to some of the blood vessels in her nose or licked her fingers or rubbed her eyes."
So perhaps it wasn't just touch that led to the overdose, though if the drug was fentanyl and she was somehow incapacitated by it after coming into contact with whatever amount was on a dollar bill, the drug's power and danger are obvious.
Further, whether the story he shared is real or not, McCarthy's pledge to shut down the border and stop the movement of fentanyl is a bold one, one that America certainly needs to happen if her communities are to be protected.
By: TheAmericanTribune.com, editor of TheAmericanTribune.com. Follow me on Facebook and Subscribe to My Email List