Congressional investigators are planning to call on Tony Bobulinski, Hunter Biden's former business partner, to testify at the next Biden impeachment inquiry hearing. While the appearance has not yet been scheduled, House Oversight Committee Chair James Comer (R-KY) is working to finalize an agreement with Bobulinski's lawyers, according to a report from Time Magazine.
If the appearance is confirmed, Bobulinski will serve as the first major witness to testify in the Biden impeachment inquiry proceedings. An initial hearing last week featured legal scholars and financial crimes experts who explained the basis for opening an inquiry.
Bobulinski reportedly helped to broker a deal between the Chinese energy firm CEFC — which has ties to the Chinese Communist Party — and President Biden's brother Jim, as well his son, Hunter, in 2017. He offered to testify about alleged corrupt business dealings involving the Biden family, though federal prosecutors involved with the Hunter Biden investigation refused to return his calls.
"I've heard Joe Biden say that he's never discussed business with Hunter. That is false. I have firsthand knowledge about this because I directly dealt with the Biden family, including Joe Biden," Bobulinski told reporters in October 2020.
Here's Hunter Biden's former business partner Tony Bobulinski talking in October 2020 about a loan Chinese energy company CEFC gave to the Bidens and saying that the Biden family is compromised by the Chinese government.
pic.twitter.com/7f5Ahfb2WW

— Greg Price (@greg_price11) March 30, 2022
President Biden has repeatedly denied that he had any involvement with his son's business dealings, though significant evidence has emerged to the contrary.
Earlier this year, IRS whistleblowers revealed that Hunter Biden invoked his father's name and claimed he was in the room while demanding payments from his Chinese business partner at CEFC. "I am sitting here with my father and we would like to understand why the commitment made has not been fulfilled. Tell the director that I would like to resolve this now before it gets out of hand, and now means tonight," Hunter Biden wrote in a WhatsApp message to CEFC executive Raymond Zhao. "And, Z, if I get a call or text from anyone involved in this other than you, Zhang, or the chairman, I will make certain that between the man sitting next to me and every person he knows and my ability to forever hold a grudge that you will regret not following my direction. I am sitting here waiting for the call with my father," the message continued.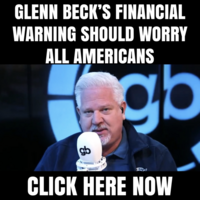 "Chairman" refers to Ye Jianming, a Chinese billionaire with connections to a CCP-intelligence gathering agency. Ye is a notable figurehead in China, having once expressed that CEFC China's vision "is to obtain overseas resources and serve the national strategy," suggesting an intent to expand China's reach and influence globally.
The day after the text exchange, one of Hunter Biden's shell companies, OWASCO PC, received a $100,000 payment from CEFC.