During Tuesday's press briefing, when a reporter inquired about remarks President Joe Biden made about Ukraine, White House press secretary Karine Jean-Pierre snapped that Biden did not contradict himself.
Peter Alexander, a correspondent for NBC News's White House bureau, asked as to whether Biden would pursue an alternative route to provide aid to Ukraine, after he had previously expressed confidence in Congress passing legislation. The continuing resolution that Biden signed Saturday did not include any aid for Ukraine.
"I guess I'm confused," Alexander said, "Because you said here the president was confident aid would continue, but today the present himself conceded that he was worried about that. Of those two, can those two align?"
"I'm happy to repeat myself," Jean-Pierre responded. "What we've heard from House members, both Republicans and Democrats, we've heard from senators, both Republicans and Democrats have said … that they want to continue to support in Ukraine, so that Ukraine can continue to fight against Russian aggression. We've heard that … overwhelming majority, so that still stands."
The Associated Press reported that Biden spent Tuesday assuring American allies that aid to Ukraine would continue. The House of Representatives is currently without a leader following the ouster of Republican Representative Kevin McCarthy of California by a vote of 216-210 on Tuesday.
"If the president wants to take an extra step and explain and talk through the importance of supporting Ukraine, that's what he wants to [do]," Jean-Pierre said. "It's not the first time, he's done it multiple times, even when we've had bipartisan [support] and continue to have bipartisan support."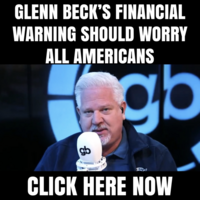 Get more of Kyle Becker's commentary by subscribing to his new "Relentless Podcast."