The suspect in the Lewiston, Maine, massacre that murdered 18 people on Wednesday has been discovered to be dead, sources told NBC10 Boston Investigators on Friday evening. In the aftermath of the mass shootings at the Just-In-Time Recreation bowling facility and the Schemengees Bar and Grille, Robert Card was the subject of a days-long manhunt.
Specific information was not readily accessible. However, according to sources who spoke with NBC10 Boston Investigators, there is no longer a concern in Maine, as Card has been located and has passed away.
The update follows days of anxiety as an armed and dangerous individual was still missing after 18 people were murdered and 13 were injured. Androscoggin County and portions of neighboring Sagadahoc County were subject to shelter-in-place orders. These orders were rescinded Friday morning.
According to multiple law enforcement sources, the gun investigators believe Robert Card used to murder 18 people and injure more than a dozen others was legally purchased days before he was hospitalized and ordered to undergo a psychiatric evaluation.
In Mid-July, New York State Police were summoned to Card's military base in Cortlandt, New York, because he was acting "belligerently and possibly intoxicated," according to a source with knowledge of the situation. Three law enforcement sources affirm that State Police transported Card to a nearby hospital, where he was treated for intoxication and released the following day.
A New York State Police spokesperson said, "This is an active investigation, and the New York State Police does not comment on active investigations."
A federal law enforcement source told CNN that the army issued Card a "Command Referral" to seek treatment after he disclosed to army personnel at Camp Smith that he had been "hearing voices" and contemplated "hurting other soldiers."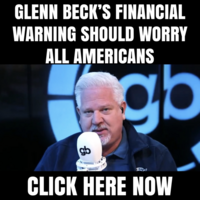 A spokesperson for the National Guard Army Reserve officials reported Card for "behaving erratically," Card was transported to the Keller Army Community Hospital at the United States Military Academy for "medical evaluation."
According to law enforcement sources, Card's encounters with the New York State Police and his National Guard superiors occurred just 10 days after he purchased the high-powered rifle from a firearms store in Maine.
The weapon was a Ruger SFAR chambered for powerful.308 ammunition, according to the sources. Military snipers firing at great distances and large game hunters favor the.308 caliber. It is broader and more potent than the standard ammunition carried by soldiers and SWAT teams in their rifles.
A ballistics match has not been validated, but sources say the weapon discovered in Card's 2013 white Subaru Outback appears to be the same one used by the shooter at the bowling facility and the local bar. The FBI and ATF will examine the weapon for fingerprints and DNA, followed by laboratory testing to ascertain if the rounds and cartridge casings discovered at the crime scene match.
Subscribe to the "Relentless Podcast" with Kyle Becker.