It's no secret that 98% of Twitter employees wanted Trump out of the White House, but these new leaked conversations between those at the highest level of decision-making at Twitter show just how deliberate the corruption was. In the latest drop of the Twitter files, executives can be shown censoring a Trump story about mail-in ballots one week before the election. These decisions were apparently made quickly and on the fly. In the thread below, they can be seen celebrating how fast it got done.
Notice how the tweet is riddled with censorship: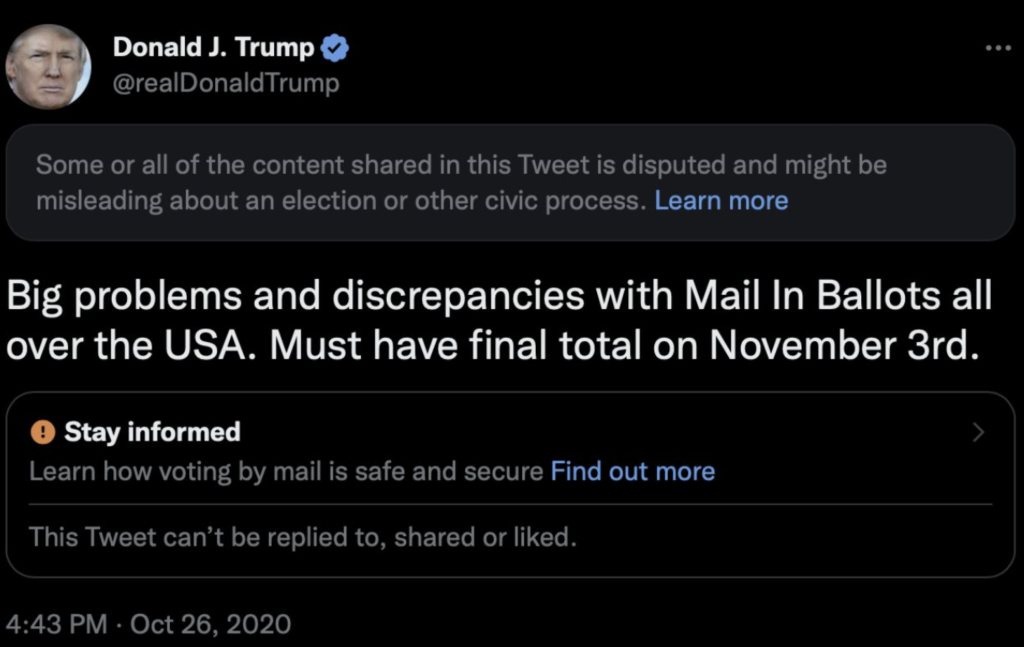 "WELL DONE ON SPEED", they said shortly after altering his post. Look below: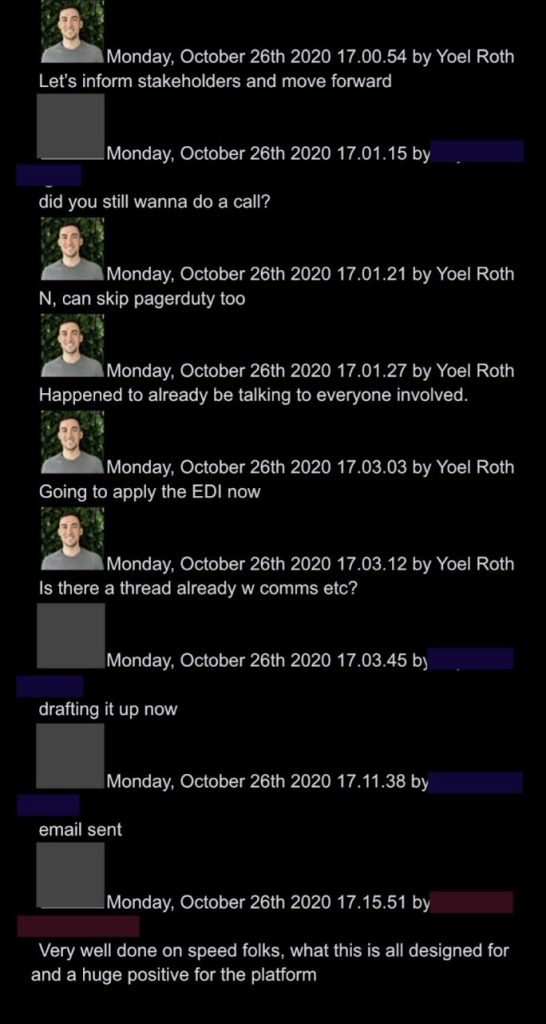 As you can see from the final message in that thread, they suggest censoring Trump is a "huge positive" for the platform.
Sad!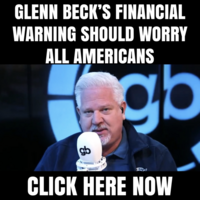 And keep in mind, this is one week before the election. Twitter clearly colluded in the 2020 election and we have more proof than ever.
Here are more bombshell revelations from Matt Taibi's latest Twtter drop…
36. "VERY WELL DONE ON SPEED" Trump was being "visibility filtered" as late as a week before the election. Here, senior execs didn't appear to have a particular violation, but still worked fast to make sure a fairly anodyne Trump tweet couldn't be "replied to, shared, or liked": pic.twitter.com/E0bkjISGBj

— Matt Taibbi (@mtaibbi) December 10, 2022
37. A seemingly innocuous follow-up involved a tweet from actor @realJamesWoods, whose ubiquitous presence in argued-over Twitter data sets is already a #TwitterFiles in-joke. pic.twitter.com/FCFLl3Znml

— Matt Taibbi (@mtaibbi) December 10, 2022
Stay tuned for more breaking news….