This week, a new timeline revealed that the White House was aware that Biden had his own document problem prior to unleashing the FBI on former President Donald Trump at Mar-a-Lago. In a new column, legal analyst Jonathan Turley explains why this is a big problem for Joe Biden's defense.
"[Hur] may have growing evidence that accounts offered by the White House over the discovery of the documents are false. The new evidence could prove transformative, not only for the criminal but the impeachment investigation of the president.
"This week, the House Oversight Committee released a new timeline on the discovery of classified documents in various locations associated with Biden. From the outset, many of us flagged problems with the account that had been given by Biden, who insisted that he had no knowledge or involvement in the removal or use of the documents."
Turley stipulates that Special Counsel Robert Hur, a man who has been seldom seen since his appointment to "investigate" Joe Biden, is a "neutron prosecutor" devoid of the capacity to charge the sitting president with criminal violations.
But Tur recently resurfaced to give an interview to the president (at a moment when he seemingly would be addressing the national security crisis related to Israel).
The new timeline of when Biden's classified documents first became known to his White House staff potentially presents a host of legal issues, including making false statements.
The George Washington University law professor and constitutional scholar expanded on why this development is an affront to the Biden administration's narrative that he cooperated with authorities from the beginning, thereby shooting a big hole in his defense (as well as damaging his supporters' claims that his classified documents case is nothing like former President Donald Trump's).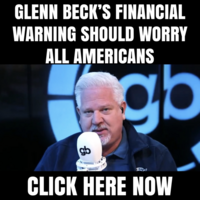 The most glaring problem is that, after they were removed at the end of his term as vice president, the documents were repeatedly moved and divided up. Some were found in the Penn Center office used by Biden in Washington, D.C. Others were found in his garage and reportedly in his library. 
Biden made clear from the beginning that he expected the investigation to be perfunctory and brief. He publicly declared that he has "no regrets" over his own conduct and told the public that the documents investigation would soon peter out when it determined that "there is no 'there' there."
Now, however, it appears that a critical claim by the White House in the scandal may not only be false, but was knowingly false at the time it was made. The White House and Biden's counsel have long maintained that, as soon as documents were discovered in the D.C. office, they notified the national archives. Many asked why they did not call the FBI, but the White House has at least maintained that, unlike Trump, they took immediate action to notify authorities.
Turley interestingly points out that a Hunter Biden associate may have assisted in the obstruction of an investigation, in addition to her work storing classified documents in unsecure locations.
However, it now appears that this was not true. One of the closest aides to Biden and a close friend to Hunter Biden is Annie Tomasini. She referred to Hunter as her "brother" and signed off messages with "LY" or "love you."
Tomasini was once a senior aide to Joe Biden and, according to the Oversight Committee, inspected the classified material on March 18, 2021, two months after Biden took office — nearly 20 months before they were said to be found by the Biden team.
The committee now alleges that the White House "omitted months of communications, planning, and coordinating among multiple White House officials, [Kathy] Chung, Penn Biden Center employees, and President Biden's personal attorneys to retrieve the boxes containing classified materials. The timeline also omitted multiple visits from at least five White House employees, including Dana Remus, Anthony Bernal, Ashley Williams, Annie Tomasini, and an unknown staffer."
If true, the evidence demolishes the timeline long maintained by the Biden team. That could have an immediate impact on both the criminal and impeachment investigations.
The bottom line is that charging Donald Trump, a former president who had ultimate declassification authority, while failing to charge Joe Biden, a former vice president who did not have declassification authority, would now fully run afoul of the rule of law.
The historic legal cases would thus need to be proportionate in their verdicts and sentencing or else they would make a mockery of the entire judicial system.
Get more of Kyle Becker's commentary by subscribing to his new "Relentless Podcast."