Bobby Knight, the legendary college basketball who won multiple national championships with Indiana, passed away at the age of 83 on Wednesday.
"We are grateful for all the thoughts and prayers, and appreciate the continued respect for our privacy as Coach requested a private family gathering, which is being honored," Knight's family said in a statement. "We will continue to celebrate his life and remember him, today and forever as a beloved Husband, Father, Coach, and Friend."
Trump responded as soon as he heard the news:
President Trump pays tribute to Bobby Knight pic.twitter.com/dh5p8Me1aK

— Citizen Free Press (@CitizenFreePres) November 1, 2023
Knight began his Hall of Fame coaching career with West Point at the age of 24, winning 102 games over six seasons with Army. In 1979, he began a nearly unrivaled 29-year run at Indiana, where he won 662 games and led his team to 24 NCAA tournament appearances.
Under Knight, the Hoosiers won three championships in 1976, 1981 and 1987.
Knight finished his career with Texas Tech after he was dismissed by Indiana, leading his team to the NCAA tournament in each of his four seasons. He retired in 2008 with a career record of 902 wins and 371 losses.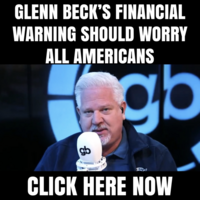 Nicknamed "The General" for his coaching accomplishments, Knight was long known as one of the most eccentric coaches in the country. In one iconic moment, Knight was ejected from a 1985 game against Purdue after he threw a chair across the court in disgust.
In April, Knight's family reported that he was battling an "acute" illness that landed him in the hospital. He was eventually released and was "in good hands" at his Bloomington home.
Tributes to the legendary coach have poured in from across the NBA and NCAA world in the wake of his passing.
Former President Donald Trump also paid tribute to Knight, who became an early supporter of his in 2016. "He was not just an award-winning and record-breaking Coach, he was loyal to his Players, to his State, and to our Country—Tough as nails, but a big heart," the former president wrote in a TruthSocial post.
"When he Endorsed me, it was like the whole Great World of Indiana opened up happy and wide. Our hearts and prayers are with his wonderful wife Karen and Sons, Tim and Pat—Their Father was a great man!"
President Trump pays tribute to Bobby Knight pic.twitter.com/dh5p8Me1aK

— Citizen Free Press (@CitizenFreePres) November 1, 2023