It's finally happening! We have been teased, taunted, tortured and have longed for a free marketplace of ideas since Elon Musk first toyed with the idea of buying Twitter. Now, to leftist sadness everywhere, it's finally happening! Musk announced Monday that his bankers will be closing the deal on Friday. Below is a sneak peek at Twitter headquarters Friday.
oh my god okay its happening everybody stay calm the office michael scott steve carell reaction video meme pic.twitter.com/A5vUPmCvez

— 📁 fan account (@cassiesmaddys) September 12, 2022
The Biden Administration, conspiracy theorists, and communists everywhere have been attempting to roadblock Elon Musk and keep Twitter a roiling cesspool of anger, leftist indoctrination and misinformation, but finally good won out over evil. What's next? What changes are in store? Check this out.
Elon Musk plans to close the acquisition of Twitter Inc. by Friday. Musk informed bank partners of his intentions during a video conference on Monday.
The banks are providing Musk $13 billion of debt financing and are in the process of signing the documentation, reports Bloomberg.
"The banks are expected to receive one of the last formalities — a borrowing notice — on Tuesday, and the cash is expected to be held in escrow on Thursday, the people said."
.@Twitter employees are so entitled & unaccustomed to accountability, they've sent a letter to the OWNER of the co. with a litany of "demands."

That's not how life works.

If I wanted to keep my job, I'd be working to make it clear to @elonmusk how much value I bring to the co. pic.twitter.com/fBXon6ZSCm

— Jason Howerton (@jason_howerton) October 25, 2022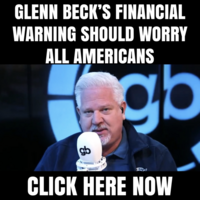 As the kids say, that's a lot of cheddar! Musk isn't making an investment like this without plans for a major overhaul. One of the hallmarks of Elon's many businesses is the ability to run lean and maximize productivity. Numerous staffers at Twitter popped off about quitting if Musk ever bought the company, but the guess is he will beat them to the punch.
Musk plans to unlock Twitter, to open it up for robust dialogue. He plans to decrease censorship practices company-wide. Musk purchased the platform to create a virtual town hall for debate and varying opinions.
Elon Musk announced that he plans on closing the Twitter deal this Friday.

Twitter this Friday: https://t.co/UQs2C9w0up

— Charles Weber – AKA "THE Jew from Boca" (@CWBOCA) October 25, 2022
While this sounds like a scenario that would make leftists wet their race-car beds, it is in fact a healthy move for a country that hasn't exactly been living its best life.  Free speech has been well on its way to extinction since 2020. The re-opening of Twitter to free thought and ideas is going to be vital for the future of our Democracy, to borrow a common leftist talking point. However, free speech isn't the only exciting thing about Musk purchasing Twitter. Perhaps we will now all see the veil lifted on the magical algorithm that tended to bury political dissenters and conservatives in general.
Under Musk's control, the public may finally learn of the inner workings behind the top-secret algorithm that dictates the visibility of various tweets and videos.
Initially, Musk says he'll cut the weight of the Twitter employees who previously supported a restrictive marketplace of ideas. He recently told investors he would reduce the company's workforce from 7,500 workers to around 2,000 — a cut of 75%.
Why did Twitter even need 7500 workers to begin with? Doesn't that seem a bit excessive for a company that doesn't actually produce anything or even turn a profit? It will be interesting to see how many employees change their tunes and declare their allegiance to Musk and free thought when now faced with the real possibility of unemployment.
Oh so you're leaving twitter if Elon Musk buys it? Just like you left America after Trump won?

— Kevin Sorbo (@ksorbs) October 23, 2022
No more censorship. No more shadow bans. No more getting kicked because you question masks and vaccines. Let's hope Musk brings Big Don and most of the banned accounts with him. Mike Lindell, welcome back to Twitter and free speech. Alex Barrington, come on in and sit a spell. Kanye, welcome back, but keep the Antisemitic comments down please. Let's all chat and exchange idea while Joe Biden, Zuck, Bill Gates, and the rest of the tyrants shed their tears.