Robert Davis, 19, is accused of murdering local journalist Josh Kruger. The victim's family has said that Davis and Kruger began dating when they were both 15 years old and that Davis told them Kruger had threatened to post sexually explicit videos of him online.
According to statements made in recent interviews with The Inquirer by Davis' mother and older brother, the murder that has received widespread media attention may not be as simple as previously thought. They claim that the events they describe are based on conversations they've had with Davis recently as well as their observations made over the years as he attempted to conceal his relationship and drug use.
Police said a man broke into Kruger's Point Breeze house sometime in the middle of the night and shot the 39-year-old victim seven times at the foot of the stairs. A few days later, a warrant was issued for Davis's arrest after he was identified via the use of surveillance film from the area and reports from Kruger's friends and relatives. According to the police report, Kruger "was trying to help [Davis] get through life."
Detectives have found and are examining what various law enforcement sources have described as obscene photos and messages on Kruger's phone, prompting the family to make their claims. The anonymous sources did not specify if the photographs or communications were related to Davis, but they did claim they were "disturbing" and had been passed over to the department's Special Victims Unit for additional research.
According to Deputy Police Commissioner Frank Vanore, the contents of Kruger's phone are being examined as part of the inquiry into the possible motives for his murder. But, he continued, Davis, who is still on the loose, holds the key to understanding what happened.
Vanore speculated that if the suspect turned himself in, "he could answer a lot of questions."
According to Damica Davis, her son called on Friday, only a few hours after police had broken into her South Philadelphia house in search of him. She reportedly pushed him to bring himself in, but he desperately tried to talk himself away from an admission of guilt before the phone ended.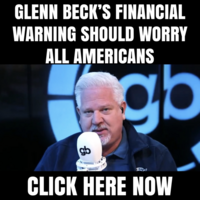 "He was scared," she explained. "He told me, '… He wanted me to do some stuff I didn't want to do, and if I didn't do it, he said he was going to blackmail me.'"
In an interview, Davis's oldest son Jaylin Reason and his mother, Damica, discussed Davis's history of mental health problems. His mother added that he often got into confrontations at school because he had difficulty managing his anger, which she believes was caused in part by the absence of his biological father. She claimed that his issues grew worse once he began sneaking out at night and returning high at the age of 15.
They claimed Davis told him about his internet relationship with an "older white woman" who "worked for the government."
The word "Josh" appeared frequently in his messages, they said, and when they inquired as to who Josh was, Davis revealed that he was the woman's gay brother.
They said that Davis didn't tell them he was seeing Kruger until a later call with him on Friday.
Davis's alleged first mentions of his government employee girlfriend coincide with Kruger's employment with the city (including the Office of Homeless Services) from 2015 to 2020. They claimed that they had previously tracked Davis to Kruger's block on Watkins Street in an effort to discover the source of his narcotics supply. They said they followed him down Watkins Street but were confused as to which house he was entering.
Damica Davis has been complaining for a long time that "we've only had pieces of everything." Never before have we had such a complete picture of the situation; today we can finally see the big picture.
They claimed that Davis would occasionally return home with expensive gifts from the woman, including designer belts and Gucci clothes, and lie to his family about where he got them. They claimed he regularly partied till the wee hours of the morning and then returned under the influence of narcotics. Drug paraphernalia including needles, tablets, and other items suggest he developed a meth addiction.
Mom Damica Davis said she looked for aid for her son but found none. She claimed that he was never able to remain at a recovery center for very long, and that other facilities "treated him like a prisoner."
His drug use became more severe. In order to make ends meet, he occasionally resorted to scrapping metals and other discarded parts. After allegedly acting abnormally and breaking into a building at the Navy Yard in August, authorities detained him on charges of trespassing. After the security guard who saw what happened did not show up to court, the charges were withdrawn.
Davis was reportedly at home the week Kruger was murdered, acting normally, according to his family. According to Reason, his brother brought his cart of scrap materials on Friday morning about 4:45 a.m., and he got home from his girlfriend's residence at around 3 a.m. The two had an argument regarding Davis's late night whereabouts, Reason claimed, before Reason retired to his room.
The Philadelphia Police Department and SWAT team then stormed the building at 6:01 a.m., armed with a mug shot of Davis and an arrest warrant.
Still, Davis wasn't there. Both Reason and his mother have stated that they are unsure of his whereabouts.
If her son did kill Kruger, Damica Davis said there would be no justification. She, too, is seeking enlightenment.
"It's tragic what happened," she sighed. But I also feel like a victim since my son is involved.
In contrast, Kruger did not hide his own personal hardships from the public. He claims he lived on the street for a long time, became hooked to crystal meth, and injected himself with substances. He wrote in 2017 about his time spent on the streets, where he was supported by sex work, religion, and the generosity of strangers.
"I saw a lot of trauma and acted out of a lot of pain," he recalled of that period.
In 2013, he claimed, he decided to make some adjustments. He claimed he sobered up and started sharing his story on blogs and alt-weekly media. The city eventually recruited him in 2015 at that point. For five years, he managed the mayor's online presence and represented the city's homeless services department in media interviews.
He resumed his journalistic career in 2021 for publications including The Inquirer, where he frequently covered topics like being a homosexual man living with HIV, addiction and harm reduction, and local and state politics. He gained a following due to his outspoken opinions and prolific social media presence.
According to police sources, meth was discovered in his bedroom and he was hiding aspects of his life. Even yet, many people were stunned and devastated to hear of his death. Local and statewide officials issued comments honoring his life and praising his advocacy for marginalized groups.