A rifle raffle that was designed to help raise funds for youth football players and cheerleaders in North Carolina was shredded by gun-grabbing liberals who want to see your Second Amendment rights abolished, bit by bit, through the passing of gun control legislation. However, as soon as the story of what happened went national, support started pouring in from all over the United States.
Because that's how Americans roll. You can bet a lot of liberal tears were shed over that. Of course, that just makes the outcome of this situation all the more delicious, doesn't it? Sooner or later, the left is going to have to get that whole "shall not be infringed" portion of the Second Amendment through their thick skulls.
TheBlaze reported:
The East Henderson Youth Football and Cheerleading Leaguein East Flat Rock — about a half hour southeast of Asheville and with just over 6,000 people — offered the winner of its raffle an FN 15 Patrol Carbine M-LOK 16″, an ArmaLite 15-style rifle with a suggested retail price of $1,299, the cable network said.

Football players in the parent-run league range in age from 5 to 13 years old, and cheer team members range in age from 4 to 13 years old, Fox News said, citing the EHYFCL. When word got out about the raffle, the cable network said the league was hit with criticism — yet refused to cave.
"We kicked off this fundraiser with the expectation that it would raise enough money to purchase a few new shoulder pads, some new padded football pants, which we are in desperate need of, and have enough funds to get us through to next season," a mother with the league went on to say during a conversation with Fox News. "What we never expected was for a parent to take her grievances to the local news station instead of having a conversation with us. That is particularly frustrating. We certainly didn't expect to be headline news across the nation."
The parent then said the rifle raffle is inappropriate for a kids league and then told WLOS-TV, "I was honestly shocked when I received the message that the children were going to be selling an assault rifle because of what's going on at schools around the country."
However, the mom who was with the league stated during the interview with Fox News that all of the initial stories about the raffle were chock full of "false headlines, misleading reports, and inaccurate information," pointing out that a number of articles "took direct quotes from our page and changed our very own words to advance their own narrative." 
"The cable network said in its Sept. 4 article about the backlash, the mother with the league indicated that the raffle met legal requirements — and that the rifle in question is not an assault rifle," TheBlaze reported.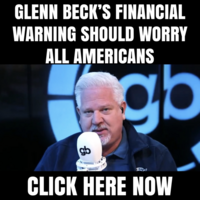 "Some reports even added information that puts our children in more danger than selling tickets to a legal raffle ever would," the mother stated. "Our practice locations were broadcast in one article; other articles reported us as schools in our area. We've received hate mail, nasty messages, uninformed opinions, pushback …"
The mother then said that after people around the country started hearing about the story, support flooded in for the cause.
"In a time when our world has felt so small, so godless, so dark and so lonely, our world grew brighter this past week," she said during the chat with Fox News. "From coast to coast there has been an overwhelming wave of support for not only our league but our community as well."
According to the mom, "there are not many states we haven't had at least one person reach out from."
"We have far surpassed our goals and now have the ability to pass those blessings on to others in need," she shared with the news network. "We have read every message, transaction note, and email that has come our way. The supportive messages are coming from both retired and active military personnel, law enforcement officers, firefighters, fellow youth organization leaders, teachers, lawyers, entrepreneurs, and grandparents trying to save our backwards society."
She then commented that those who supported the league deserve a big thank you for "teaching [our children] to have a backbone, to stand up for what they believe in, to protect our constitutional rights, and to not back down to bullying. Everyone wants to talk about bullying, but no one wants to stand up against them. When someone finally does stand up, they are the ones who are punished, not the bully. We've all had enough."
This is one of many reasons why, despite the best efforts of the radical left, Americans are the most awesome people in the world.