The upcoming Lightyear Pixar film was banned from theaters in the United Arab Emirates, over reports of the movie including a reported kiss between two female characters, the country announced.
This ban is the latest in the "Disney movies receiving international bans due to their depiction of LGBTQ characters" growing trend.
The country's media regulator said in a tweet that "due to its violation of the country's media content standards," the animated film won't be shown in the UAE.
Although the tweet did include a doctored image of a red no sign over the movie poster, it doesn't specify what the violation was actually.
A relationship between one of the film's main characters Hawthorne voiced by Uzo Aduba and another female character will be included in the new Toy Story spin-off.
Reportedly, two other countries will also not show the film because of the kiss: Malaysia and Saudi Arabia.
In March 2020, Pixar's Onward was reportedly banned by Kuwait, Oman, Qatar and Saudi Arabia over its historical portrayal of an openly gay character. While also a Marvel movie released in November, the Eternals, wasn't shown in Saudi Arabia, Kuwait and Qatar over its depiction of a gay relationship.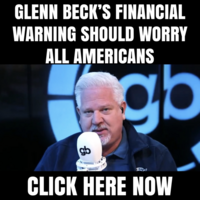 In December, Disney and 20th Century Studios' West Side Story was banned by six Gulf countries, a decision due to the inclusion of a transgender character, as reported. Saudi Arabia banned Marvel's Doctor Strange, a report said in April, over the movie's reference to a character's two moms, though an official from the country said Saudi Arabia hadn't yet barred the film but instead was in a dispute with Disney over removing the content.
Initially, the kiss in question was cut from Lightyear but later restored after Pixar employees accused Disney of censoring "overtly gay affection" in films, a report said in March.
At least one fan was upset about this, saying it was also banned in their house and used a hashtag suggesting that Disney would be referred to as 'groomers.'
In other news related to Disney, some arrests were made in a massive sting that involved several Disney employees.
Authorities have arrested 108 people in a human trafficking ring and three of them were employees of Disney while another was a retired judge, according to police. One other suspect was allegedly an employee of Disney, but the corporation denied it while confirming the other three suspected criminals were, in fact, employees of Disney.
Polk County Sheriff Grady Judd said: "The arrests of a human trafficker and four child predators alone makes this whole operation worthwhile… Where there is prostitution, there is exploitation, disease, dysfunction and broken families."
The arrests took place during an operation called "Operation March Sadness 2" and detectives discovered prostitutes who were posting online ads through different websites and even social media. They were looking for people who were interested in meeting with prostitutes. The police also identified people who they believed were communicating with children inappropriately.
The undercover detectives would communicate with the suspects, then agree to meet them at a random location and eventually arrest them.
Reports stated that "officials identified four Disney employees as among those arrested. Xavier Jackson, 27, worked as a lifeguard at the Polynesian Resort for Walt Disney. Judd said Jackson sent inappropriate photos of himself and messages to an undercover detective who pretended to be a 14-year-old girl. He was charged with three counts of transmitting harmful material to a minor and one count of unlawful communication."
Judd continued, saying this at a press conference: "We protected some little girl someplace that was groomed or potentially groomed by these evil, deviant criminals, thugs, that's all they are…They're dangerous people."
The report on CBS News provided more info about the Disney employees: "The three others, who were allegedly attempting to solicit a prostitute, were identified by Judd as: Wilkason Fidele, 24, who worked at the Cosmic Restaurant at Walt Disney World's Tomorrowland for four years; Shubham Malave, 27, who is on a visa citizenship from India and worked as a software developer for Disney; and Ralph Leese, 45, who spent nearly four years working in IT for Disney."
"He's married, so I'm sure Disney's not pleased. I bet his wife's not pleased, but we're pleased that we arrested him," Judd said about Leese during the statement.
This story syndicated with permission from Frank at TrendingViews.com