Just how bad have things gotten with crime in America? So bad that now Starbucks is having to educate its poorly paid baristas on how to deal with active shooters and train them for such threats, something that seems far more like what one would expect from a store in failed state like the Congo or Somalia than a downtown coffee shop in America, yet it's just what is happening here.
Jesse Watters brilliantly pointed that out during a recent segment of his show, beginning by highlighting the sort of training that Starbucks is having to give its employees as the crime problem becomes more severe, saying:
"You heard it: Organized retail crime gangs. How are these baristas supposed to brew a latte with one hand and hold up stick-up artists with the other?
"Well, I'm glad you asked. Starbucks is now going to start having their baristas do active shooter training. You know, the kind of training that Secret Service agents get."
Continuing, he then used that training to highlight just how bad things have gotten, comparing Democrat cities to third world countries and saying:
It's like a third world country out there in these Democrat-run cities.
Turning then from the active shooter issue to the other problems that soft on crime leftist policies have created for Starbucks, which has now had to start closing locations due to the crime problem, Watters said: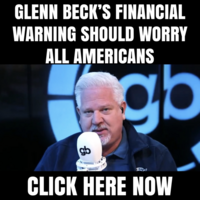 "But besides the shootouts at the cash register, the bathroom is also in the line of fire, so to speak.
"Last year Starbucks kicked out some homeless guys from their bathroom and got some bad headlines, so they decided to open their bathrooms to anyone in the entire city who wanted to just walk right in. Well, boy, did that backfire.
"Starbucks bathrooms make a Chinese wet market look pristine now. So now you have to buy a cup of coffee like a customer to sell heroin in the bathrooms."
Moving from the Starbucks situation to the crime problem generally, Watters then highlighted how bad crime has gotten everywhere by giving a number of examples about how deadly crime is rocking America's streets, saying:
"So it's no wonder companies like Starbucks are starting to take matters into their own hands. The streets are violent.
"You can just be strolling down the block when all hell breaks loose, like this guy in Philly found out on Monday. He was attacked by two gunmen trying to rob him, he turned the tables on them, even shooting one of the suspects. It's kill or be killed out there.
"And it's not just Philly, it's not just Starbucks. Over in southern California, 7-Eleven can't even stay open 24/7 without getting robbed. The chains told its stores throughout L.A. to close down overnight after six different 7-Elevens were robbed this weekend. A customer and clerk were killed, while three others are still in critical condition. Police are saying the robberies could all be connected and they have released images of the suspect, but are still working on tracking them down. This is becoming too common in Biden's America where grabbing a Slurpee or a frappuccino you are putting your life on the line."
By: TheAmericanTribune.com, editor of TheAmericanTribune.com. Follow me on Facebook and Subscribe to My Email List